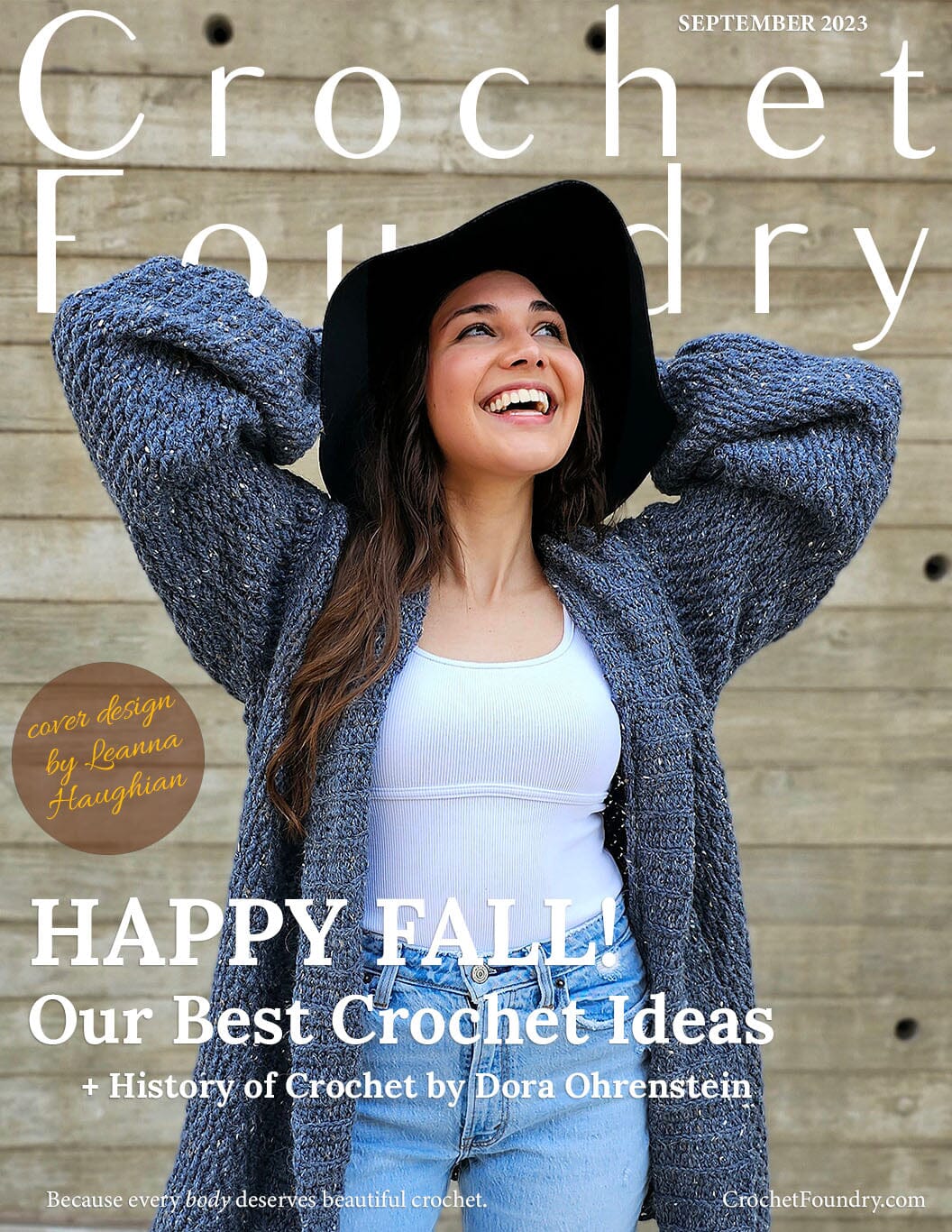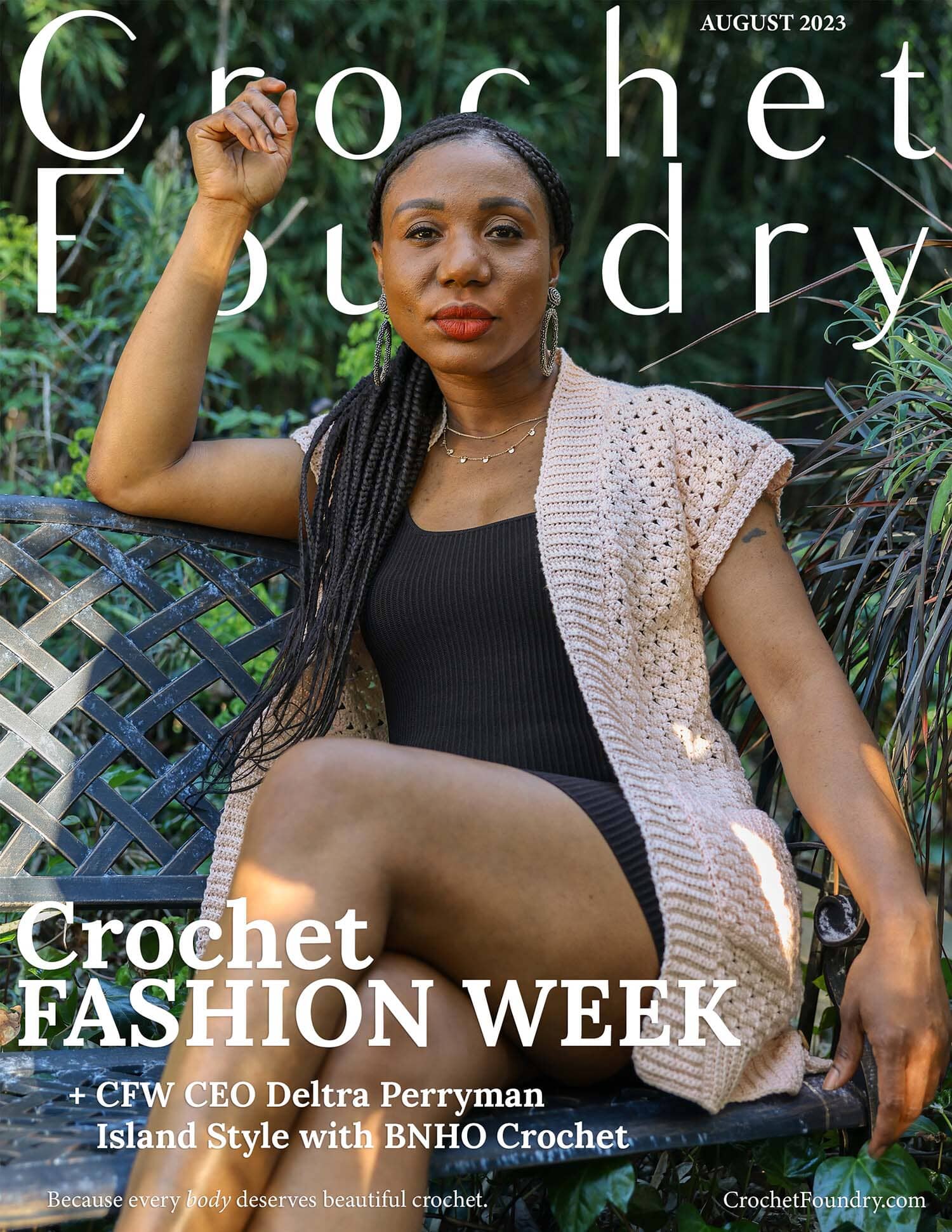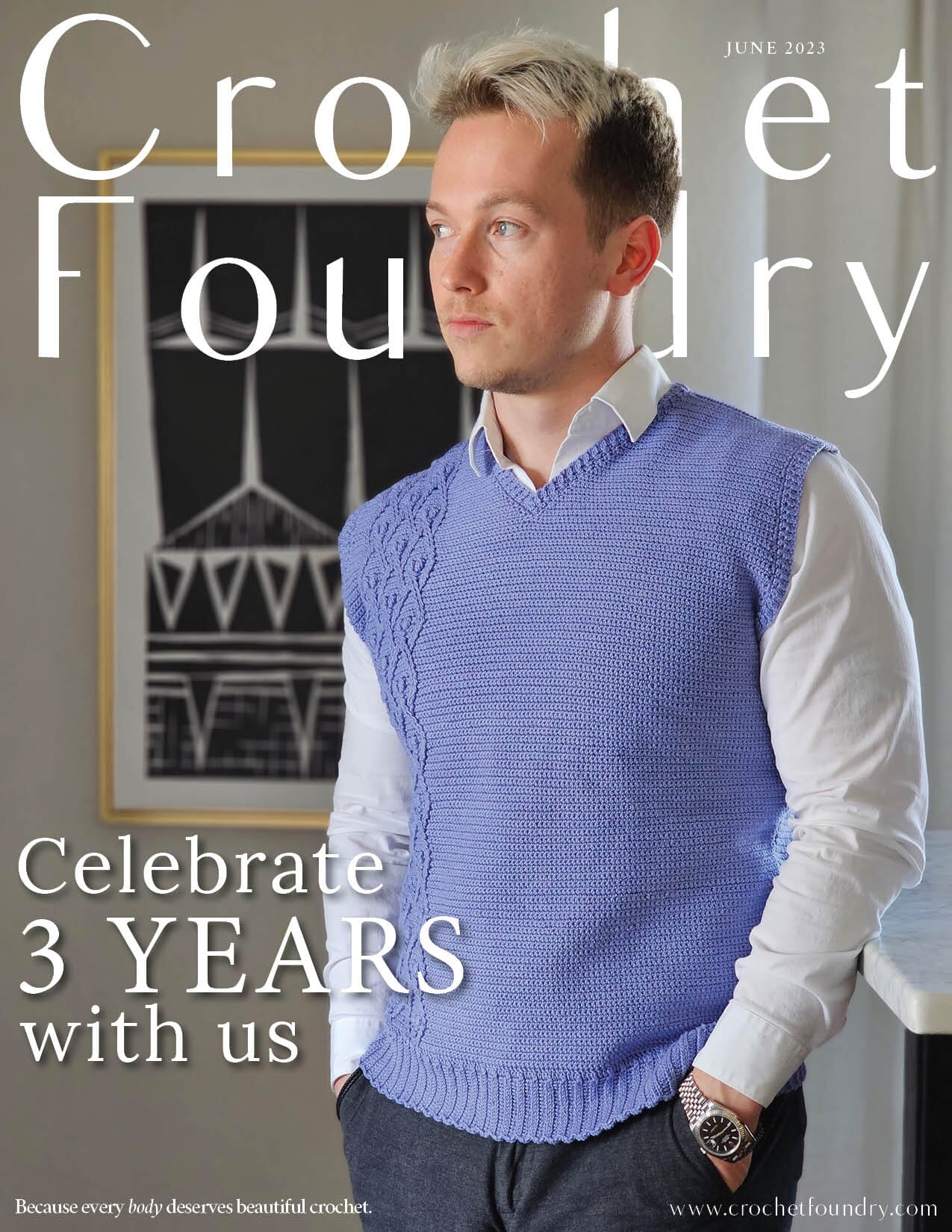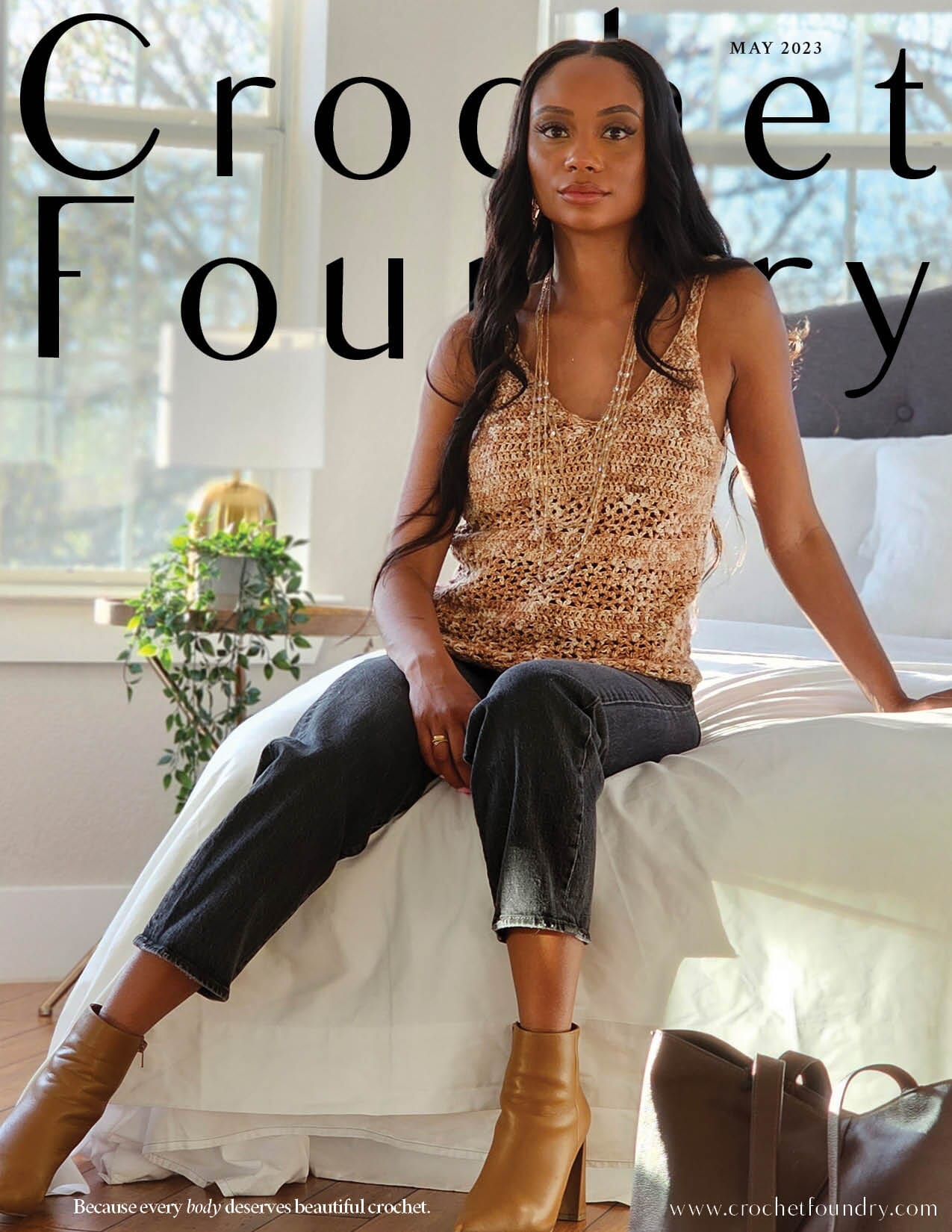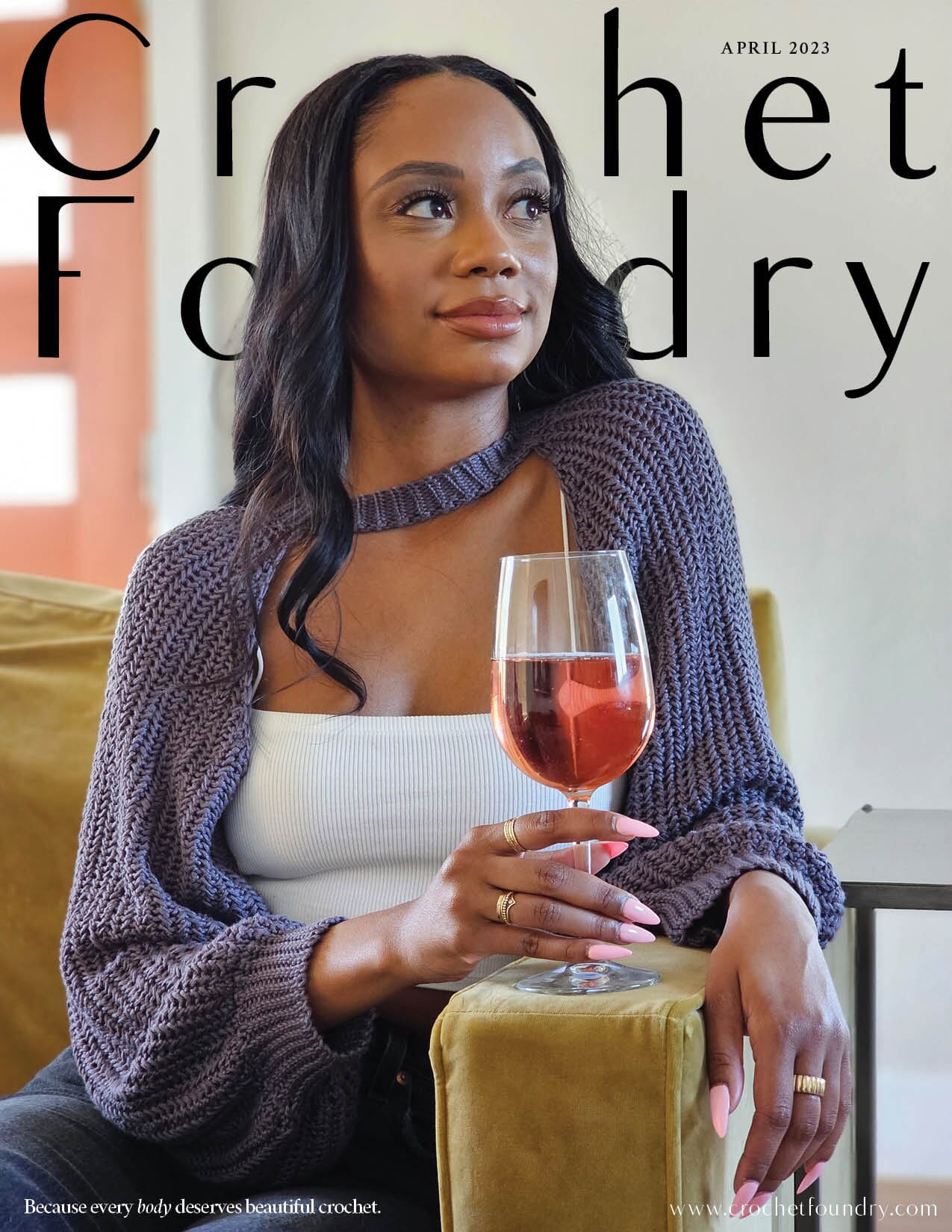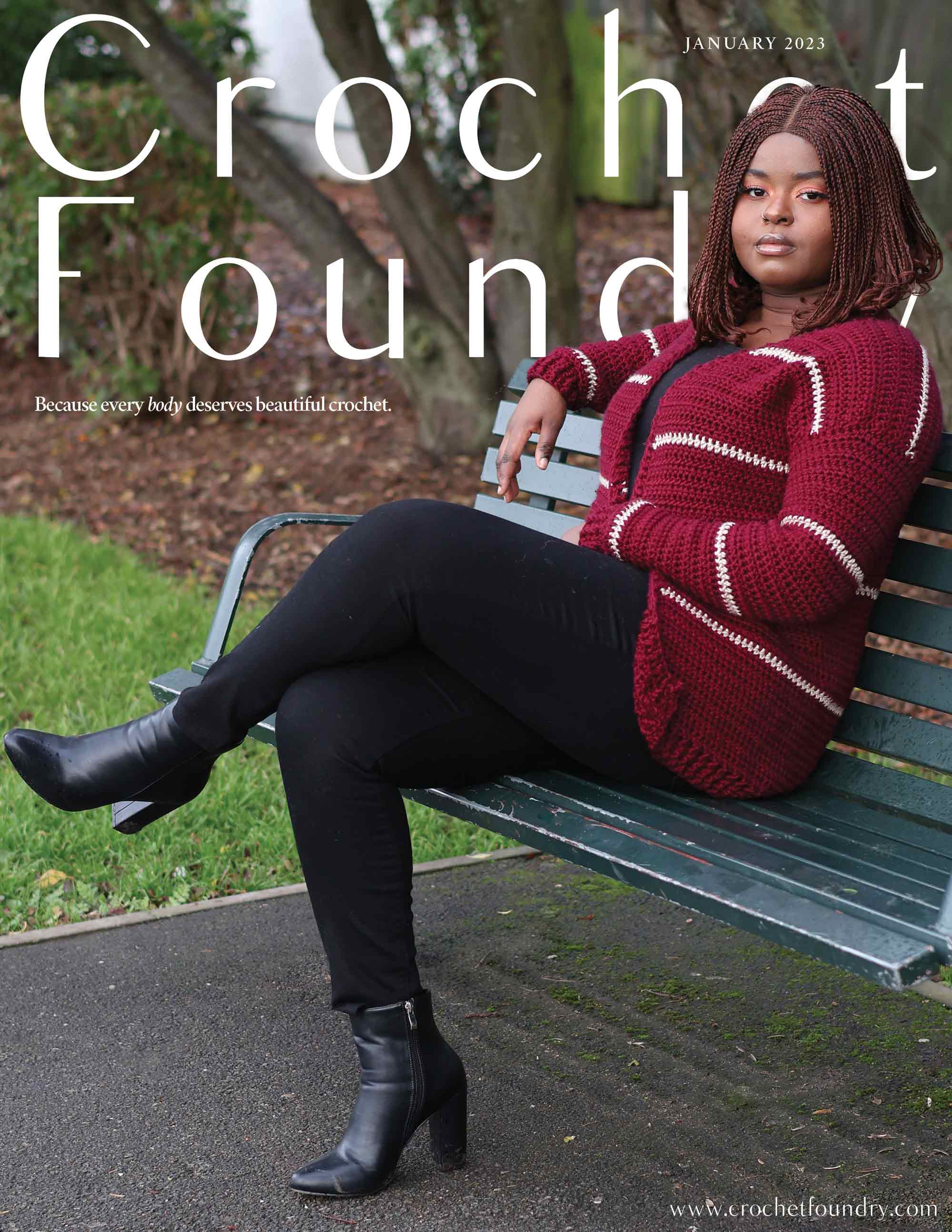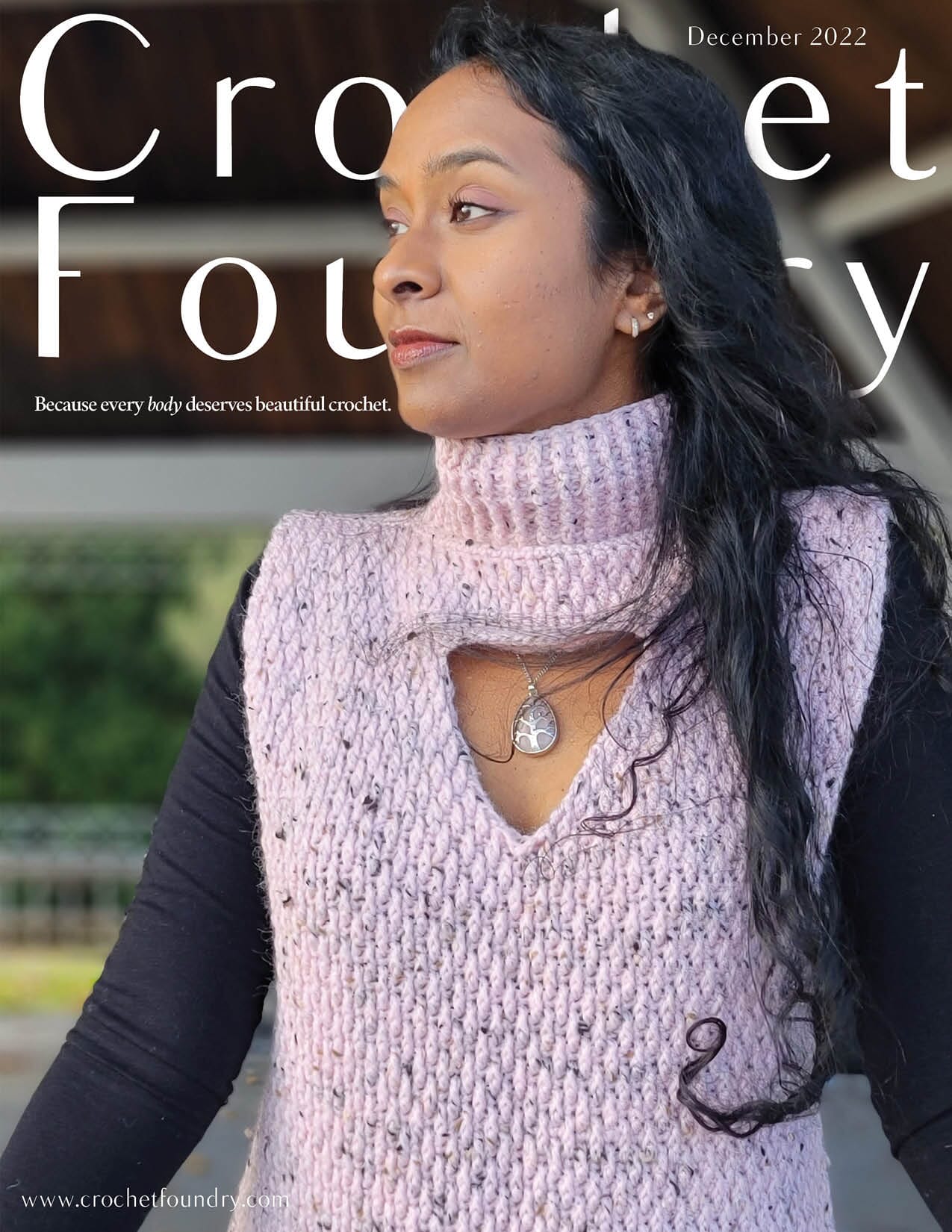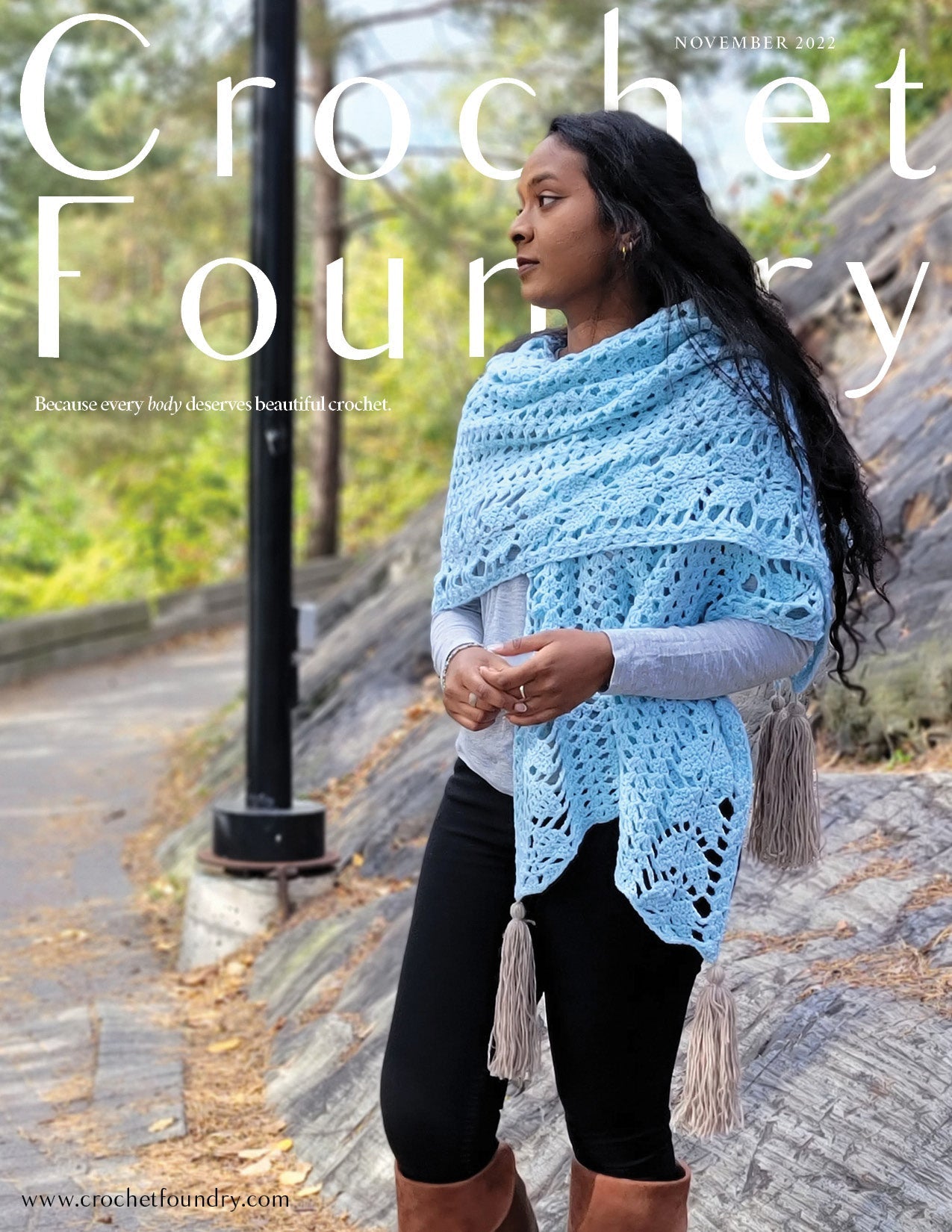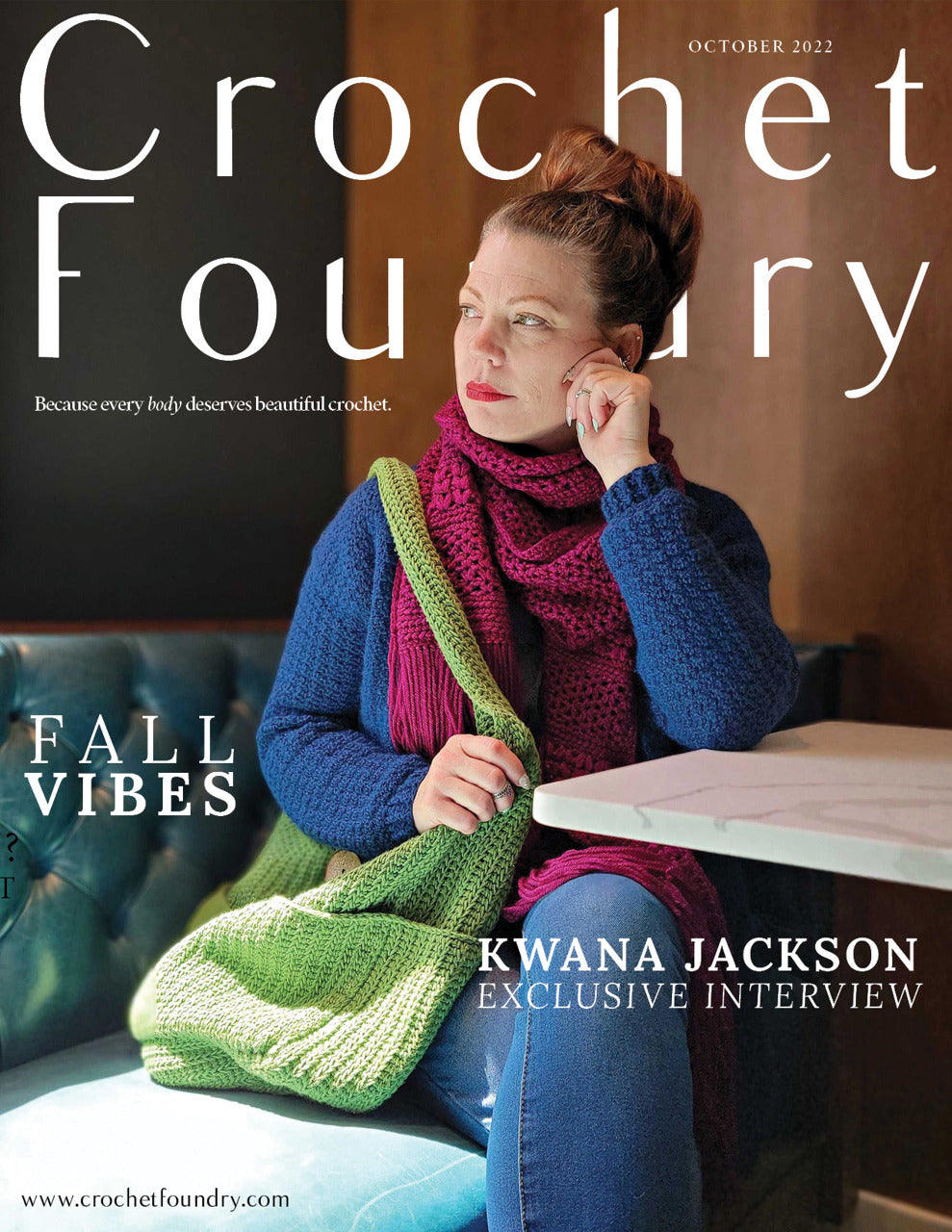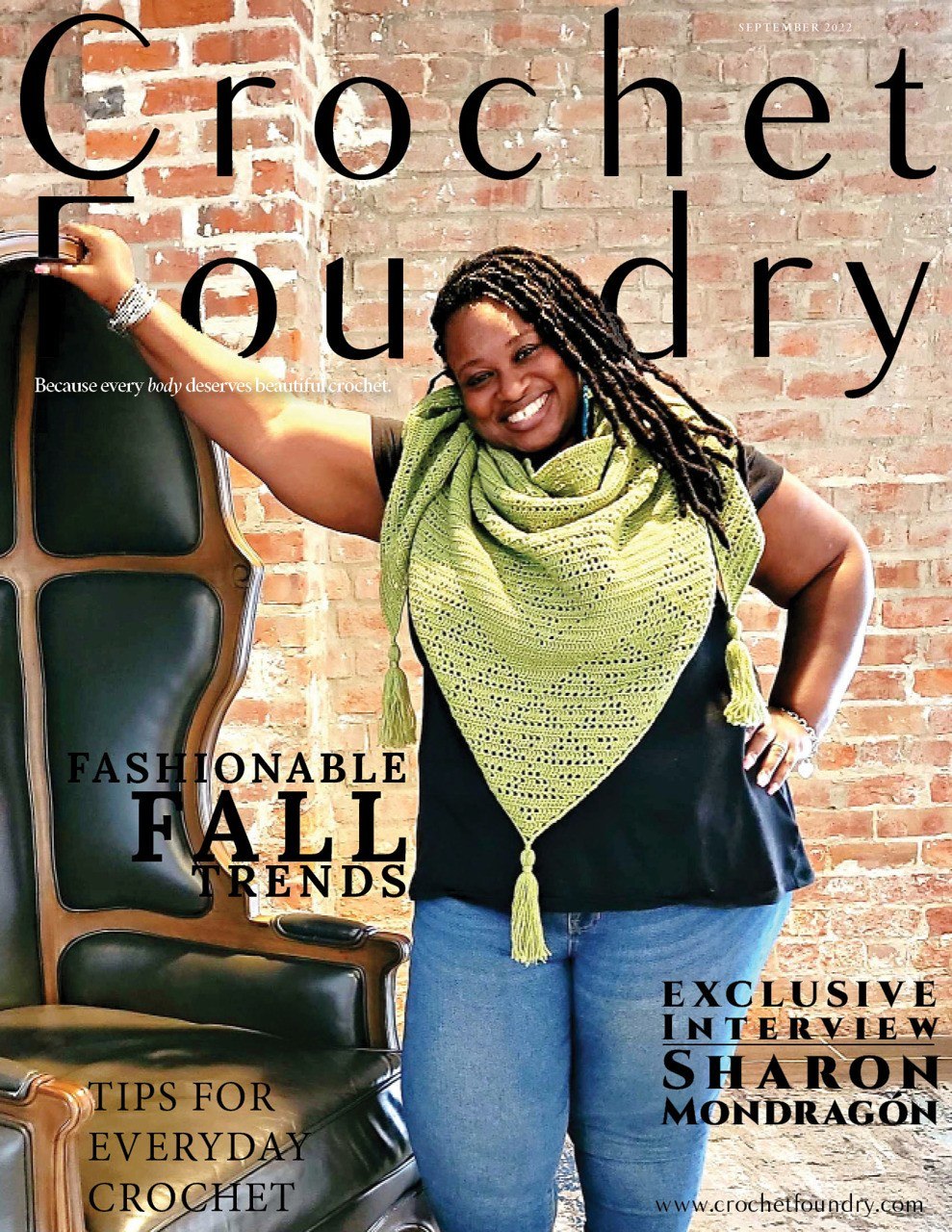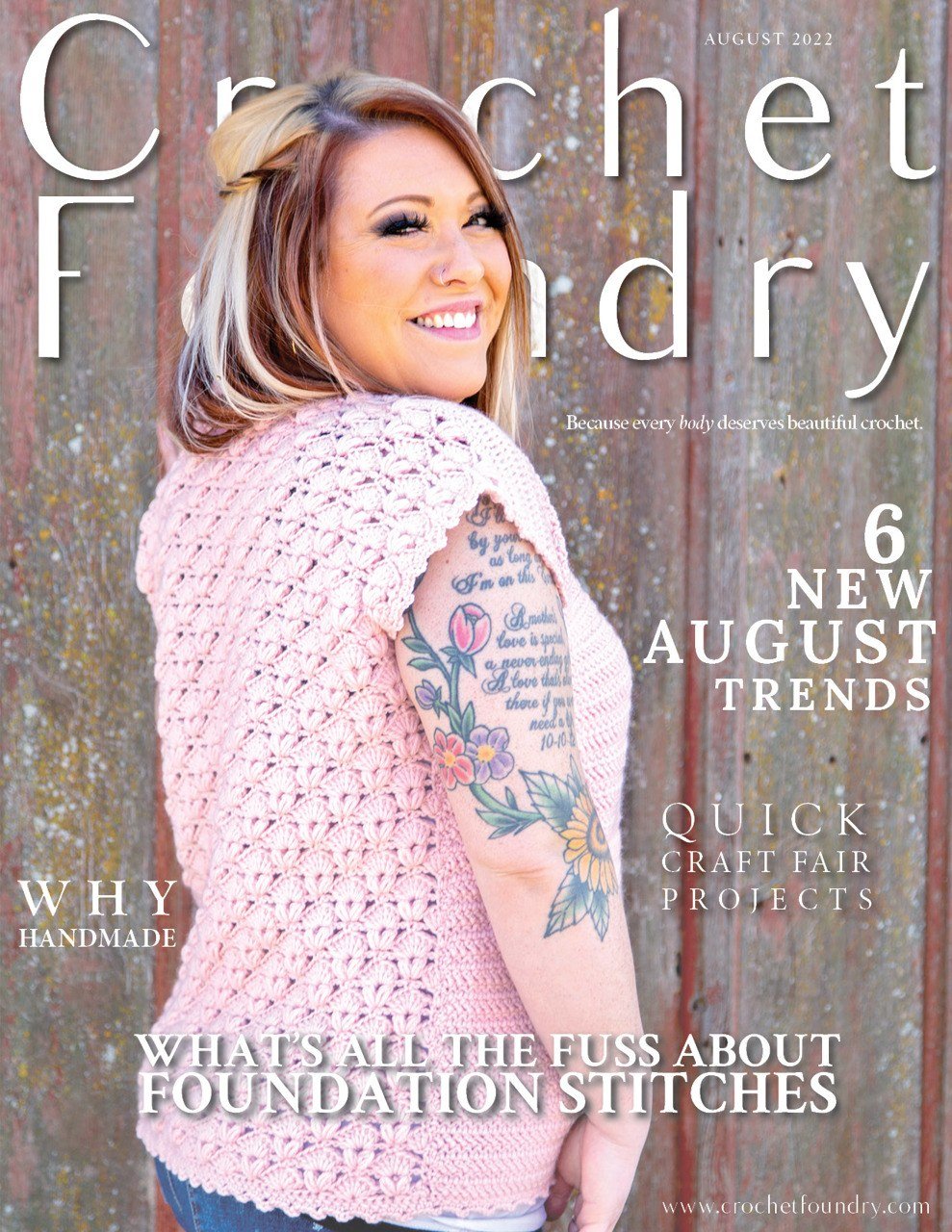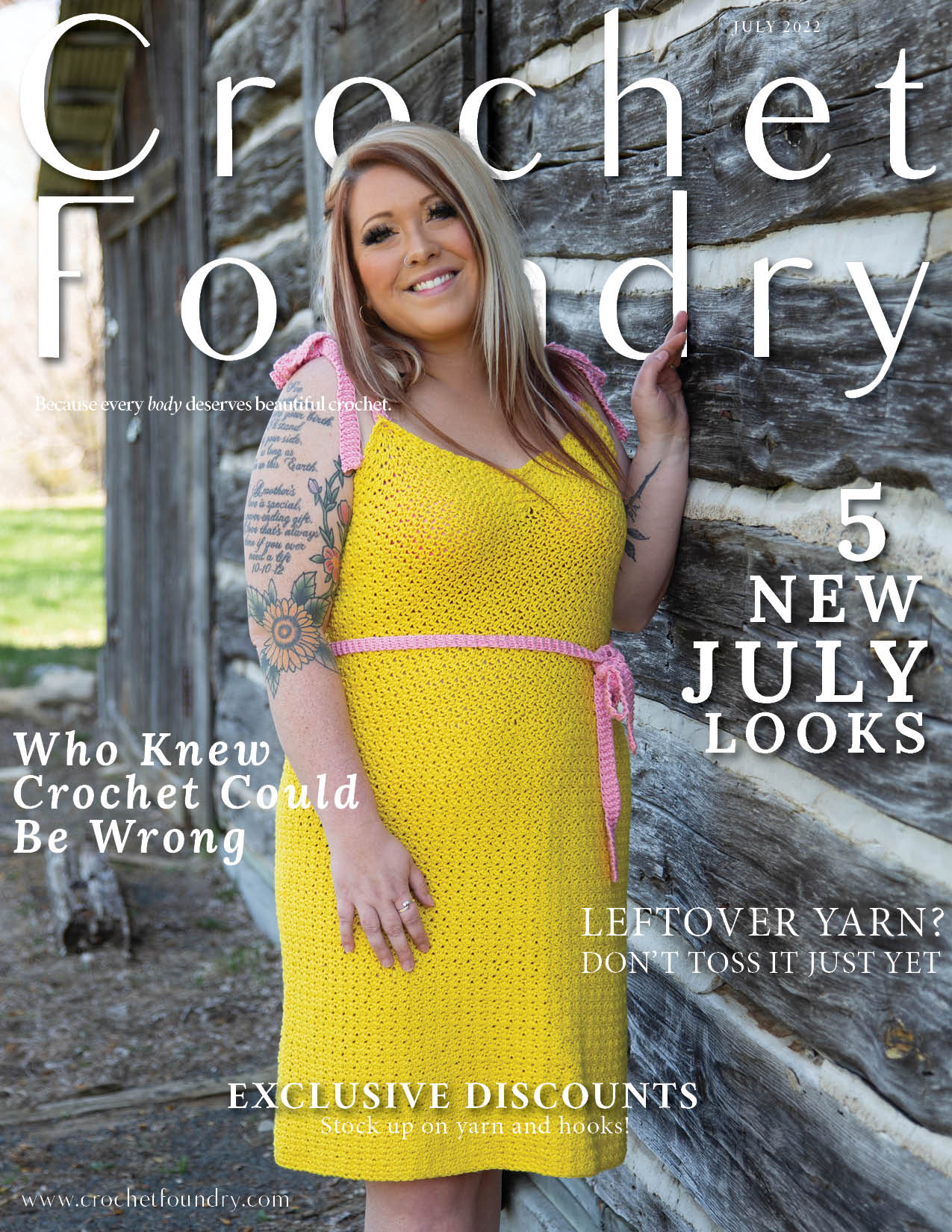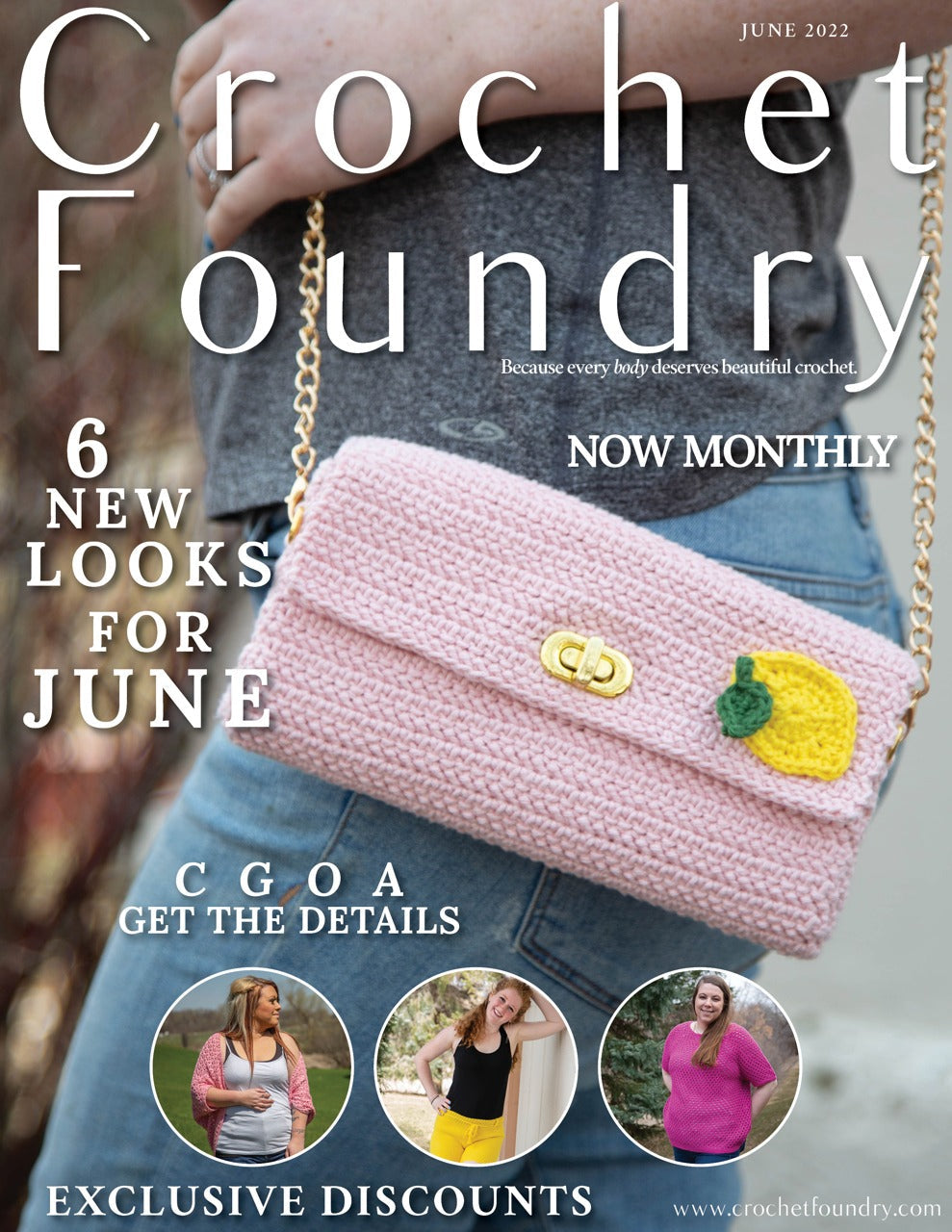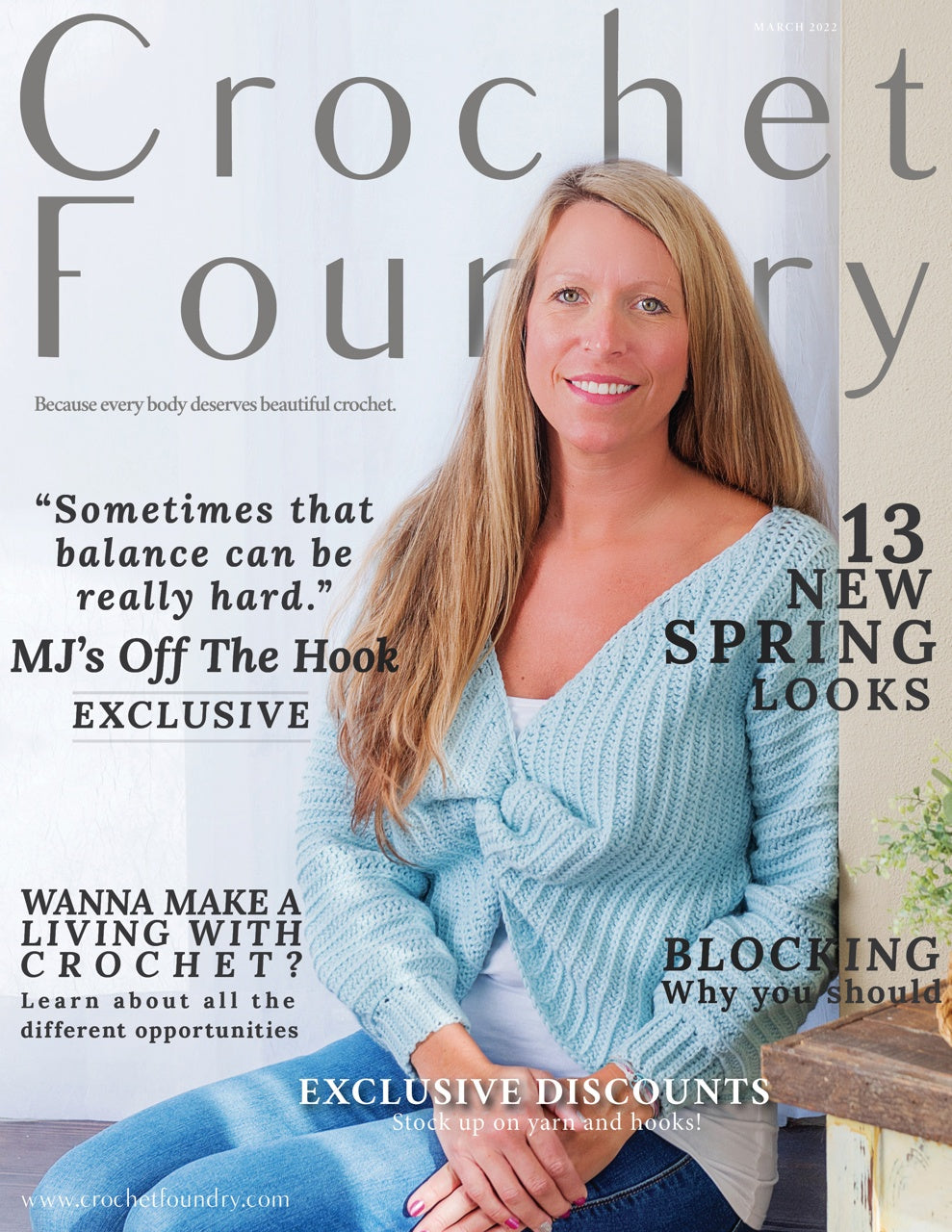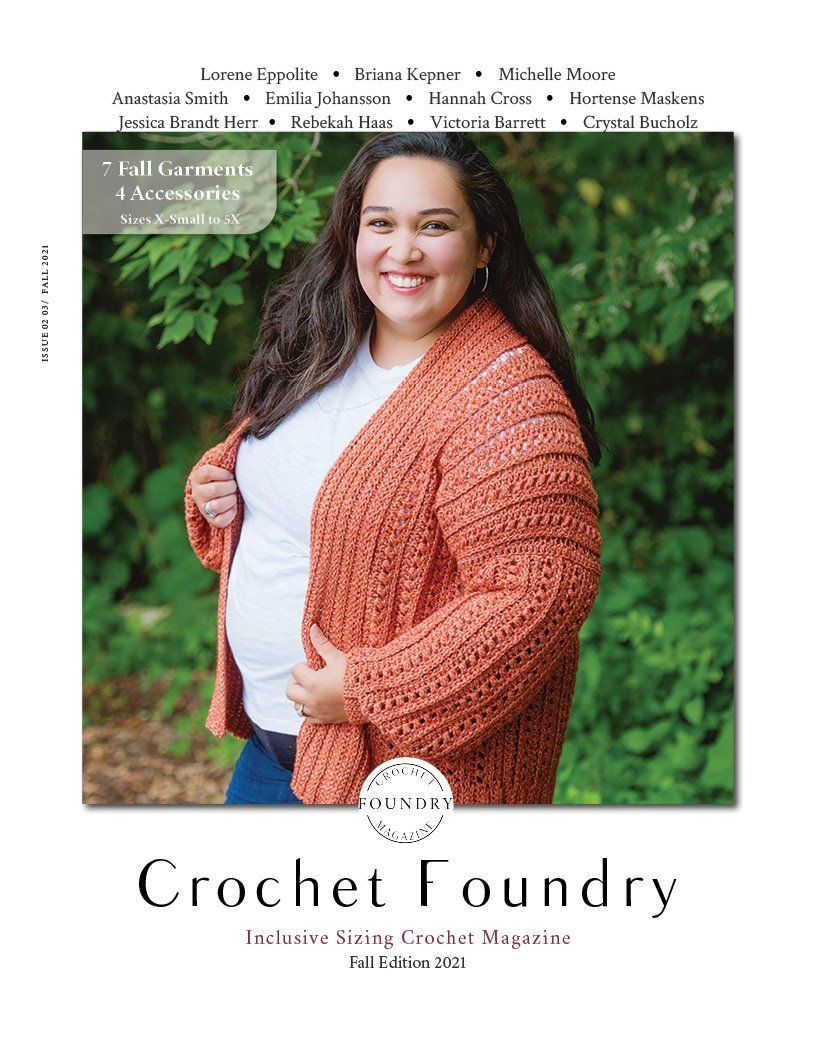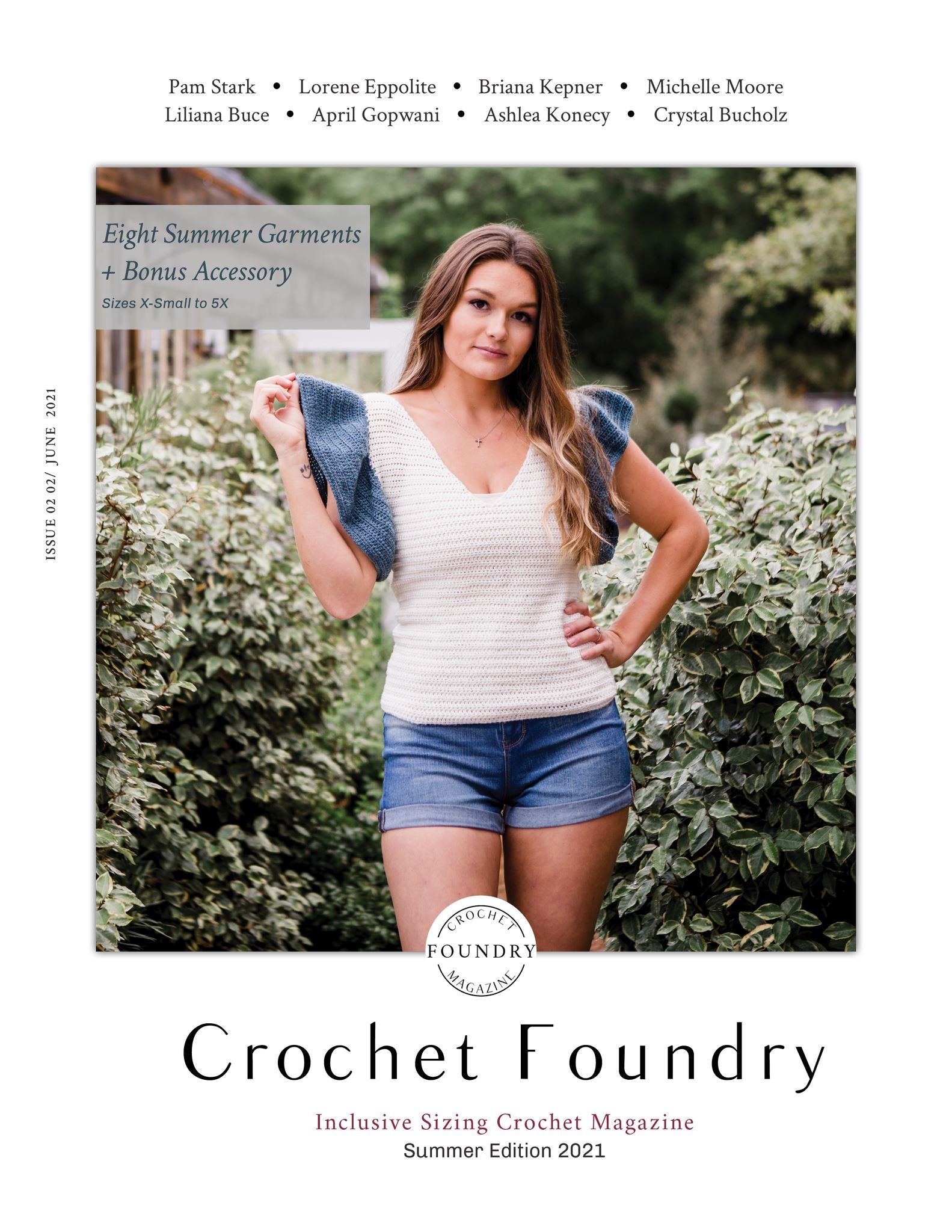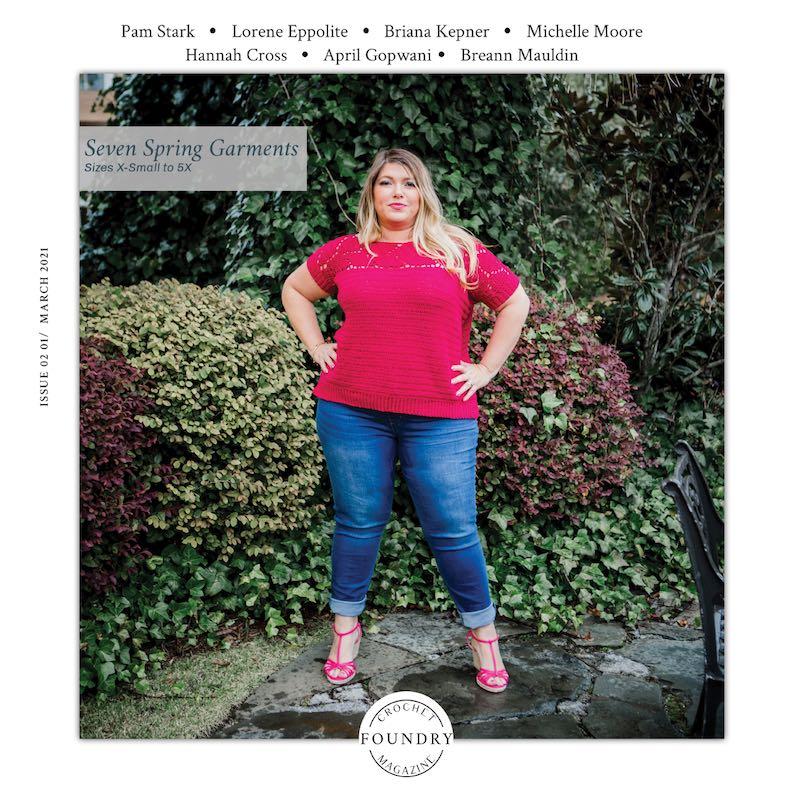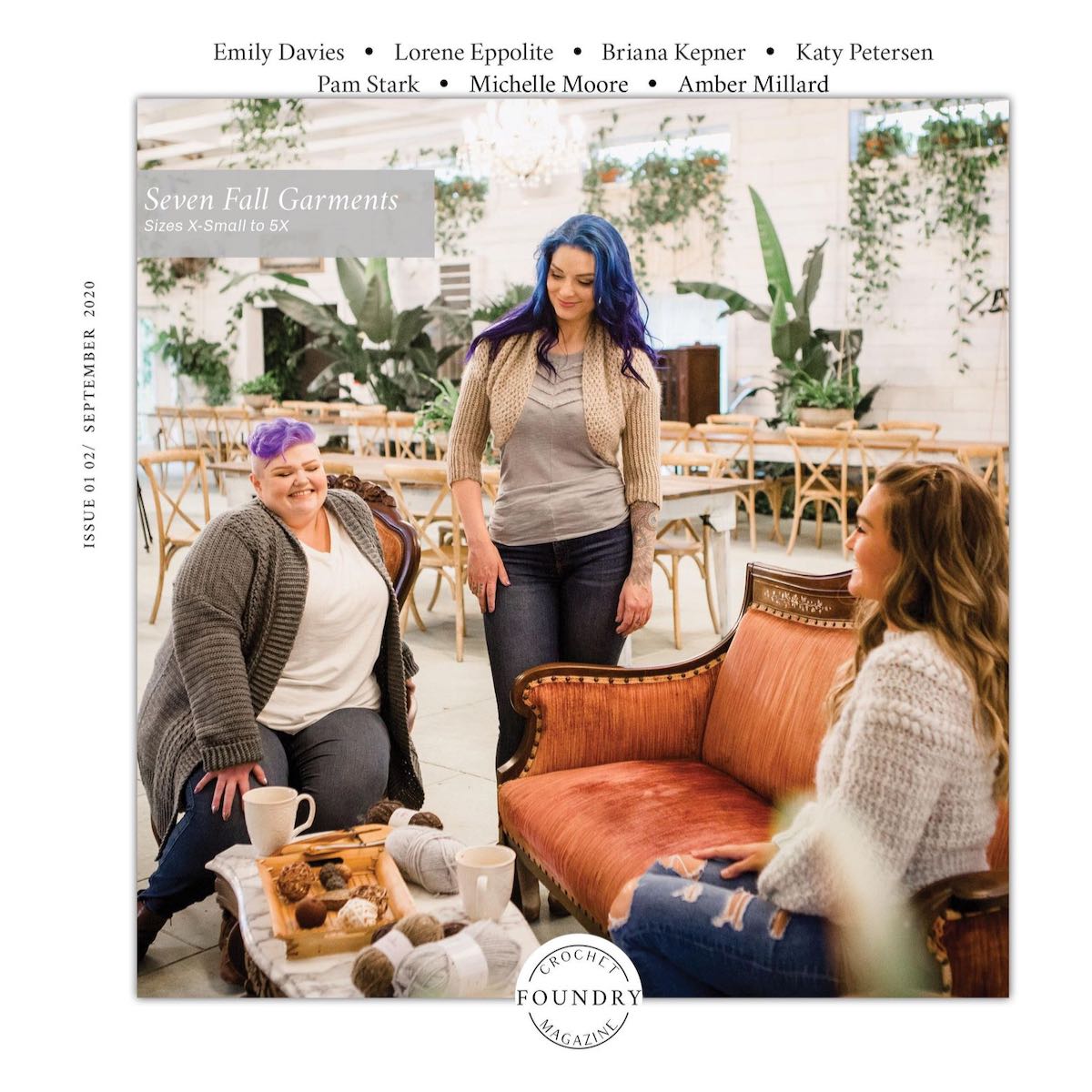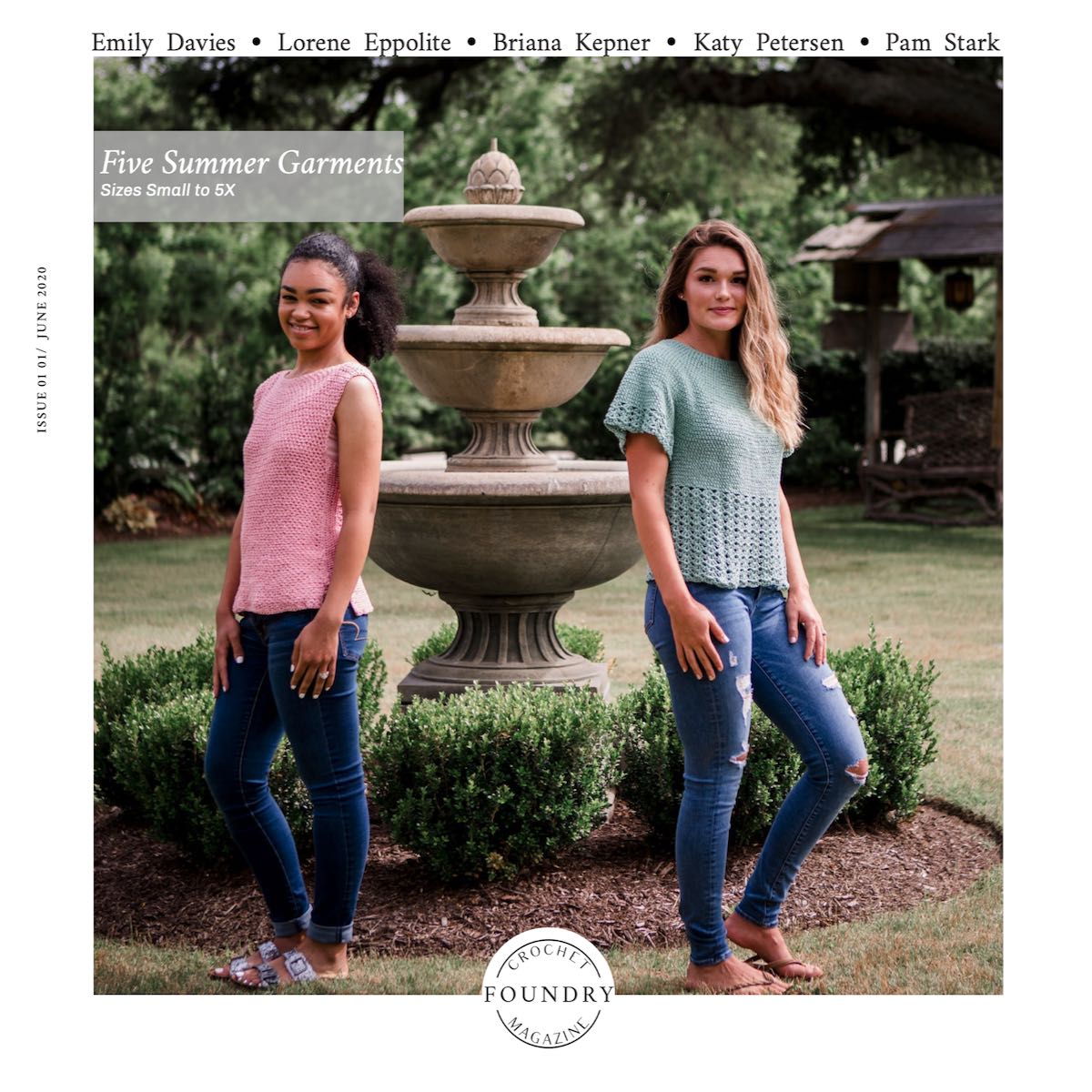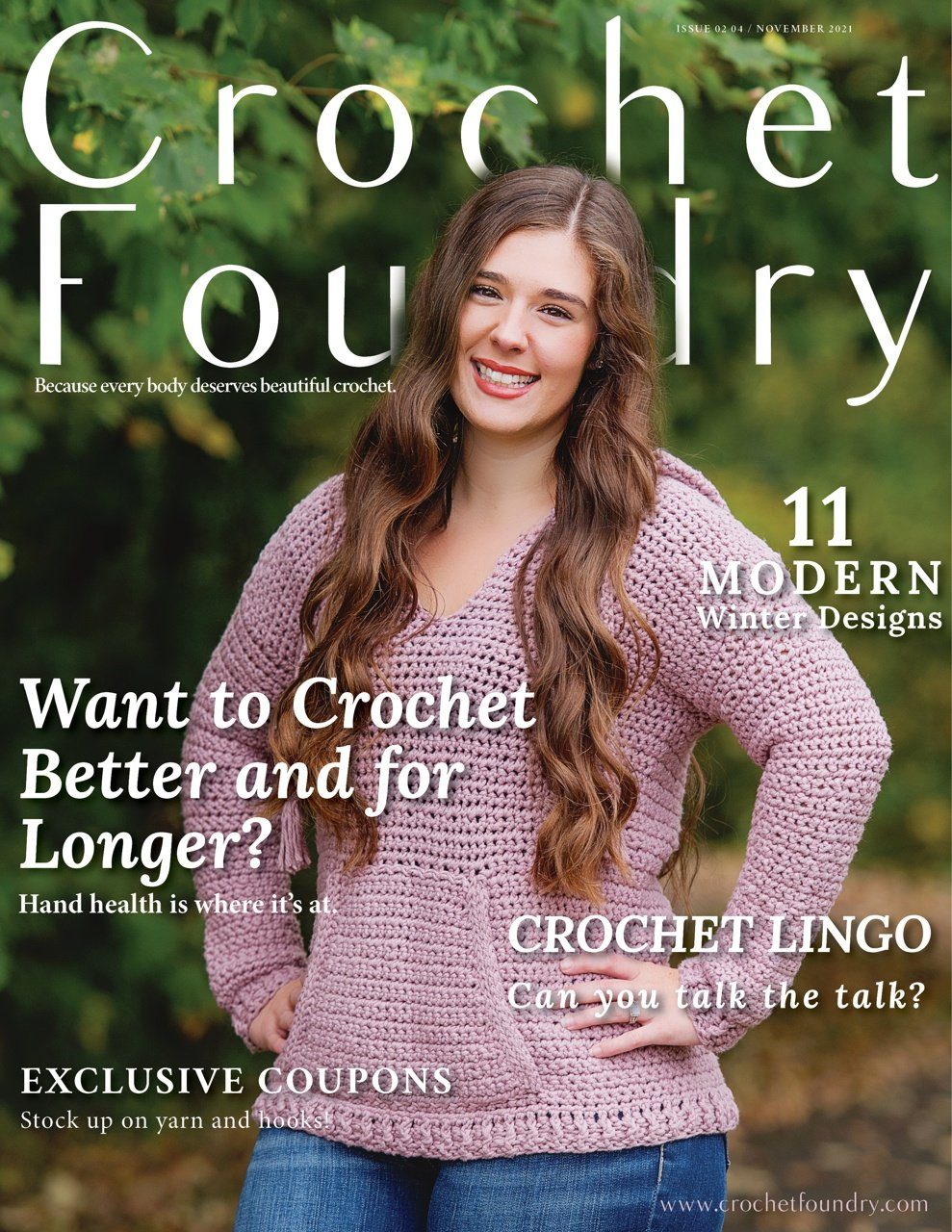 Crochet Foundry Digital Magazine
Crochet Foundry Magazine is an all inclusive digital crochet magazine featuring some of the best crochet designers in the world. 
Crochet Foundry was created in February 2020, when a group of crochet designers came together with a simple mission: To create beautiful garments for women of all sizes. 
Crochet Foundry Magazine because EVERY body deserves beautiful crochet!