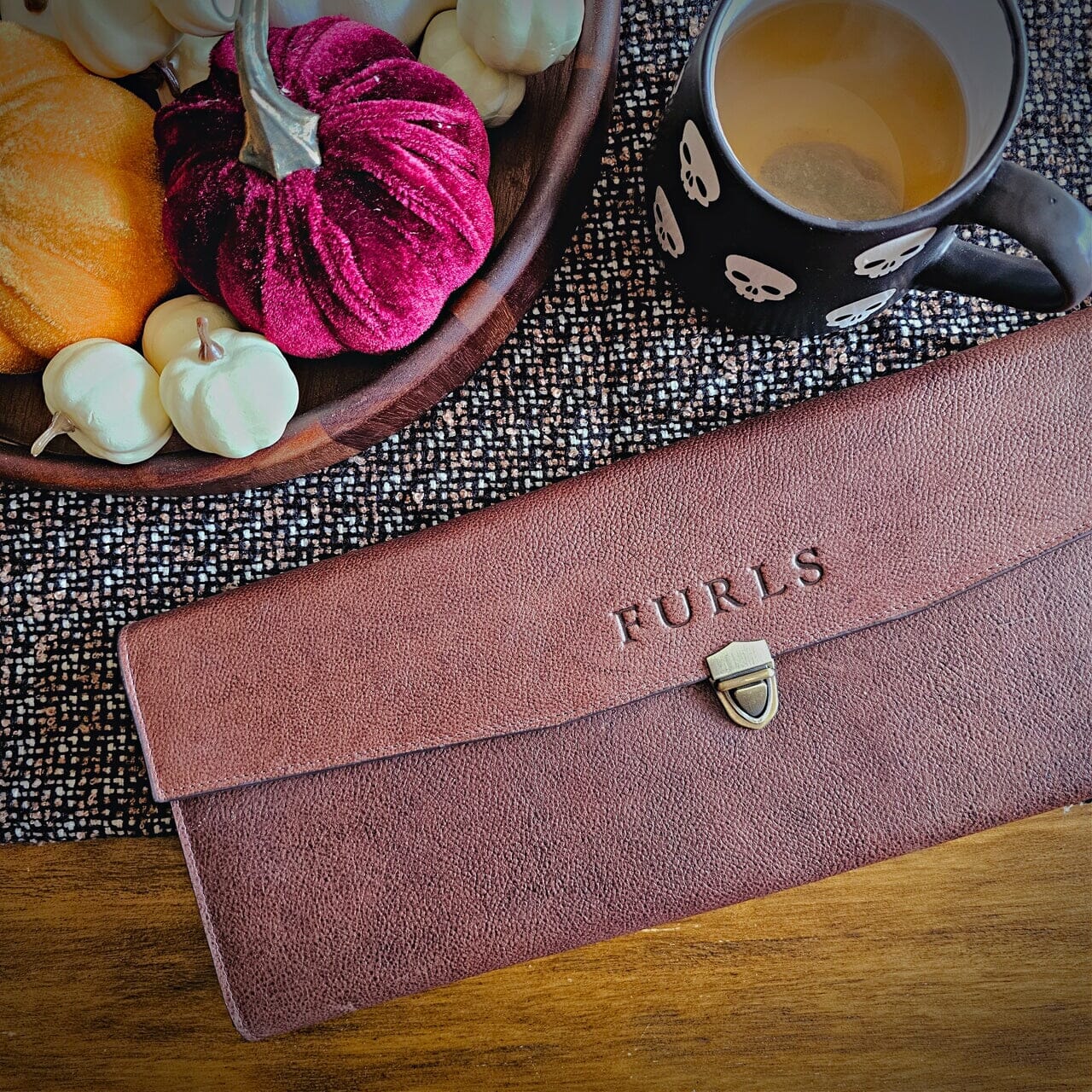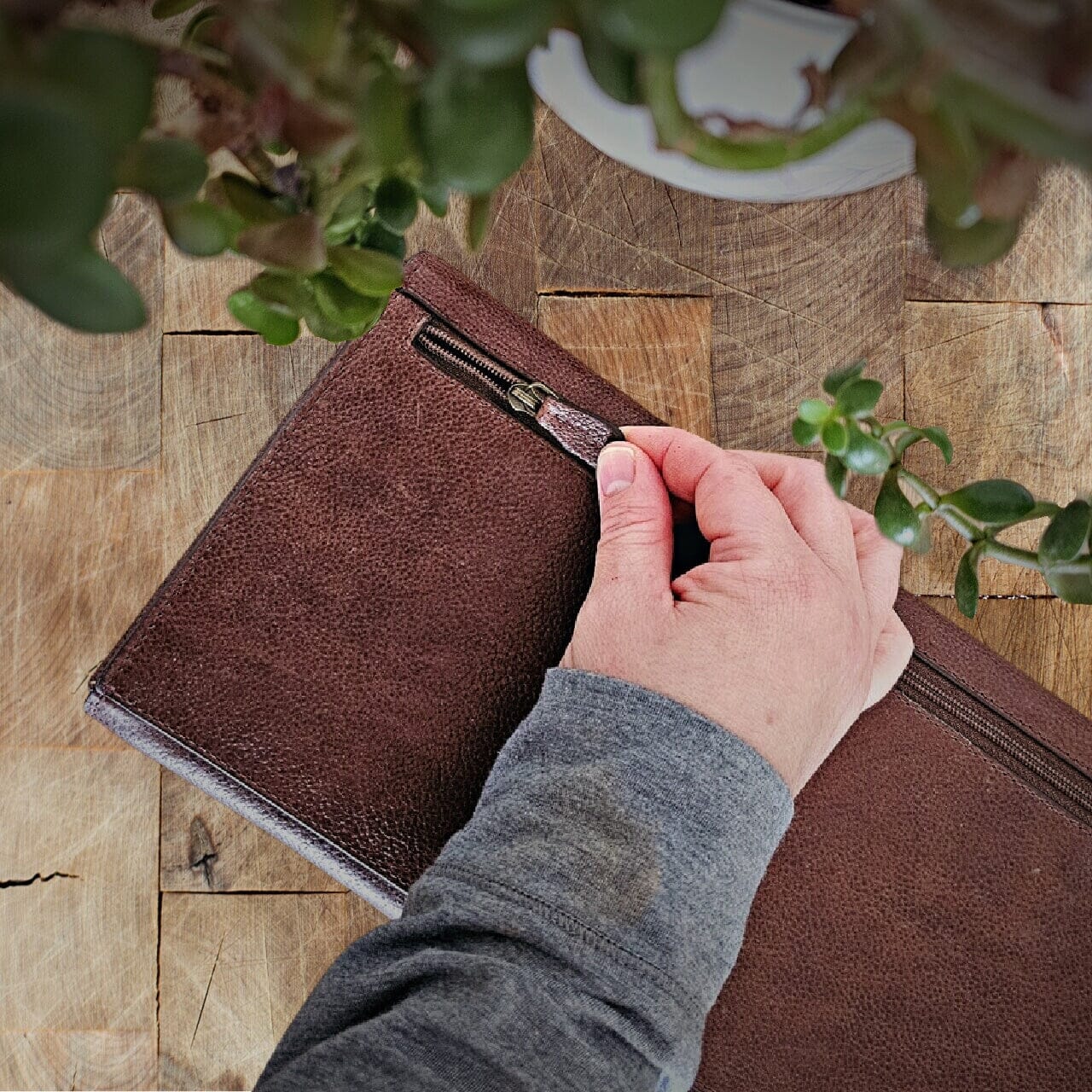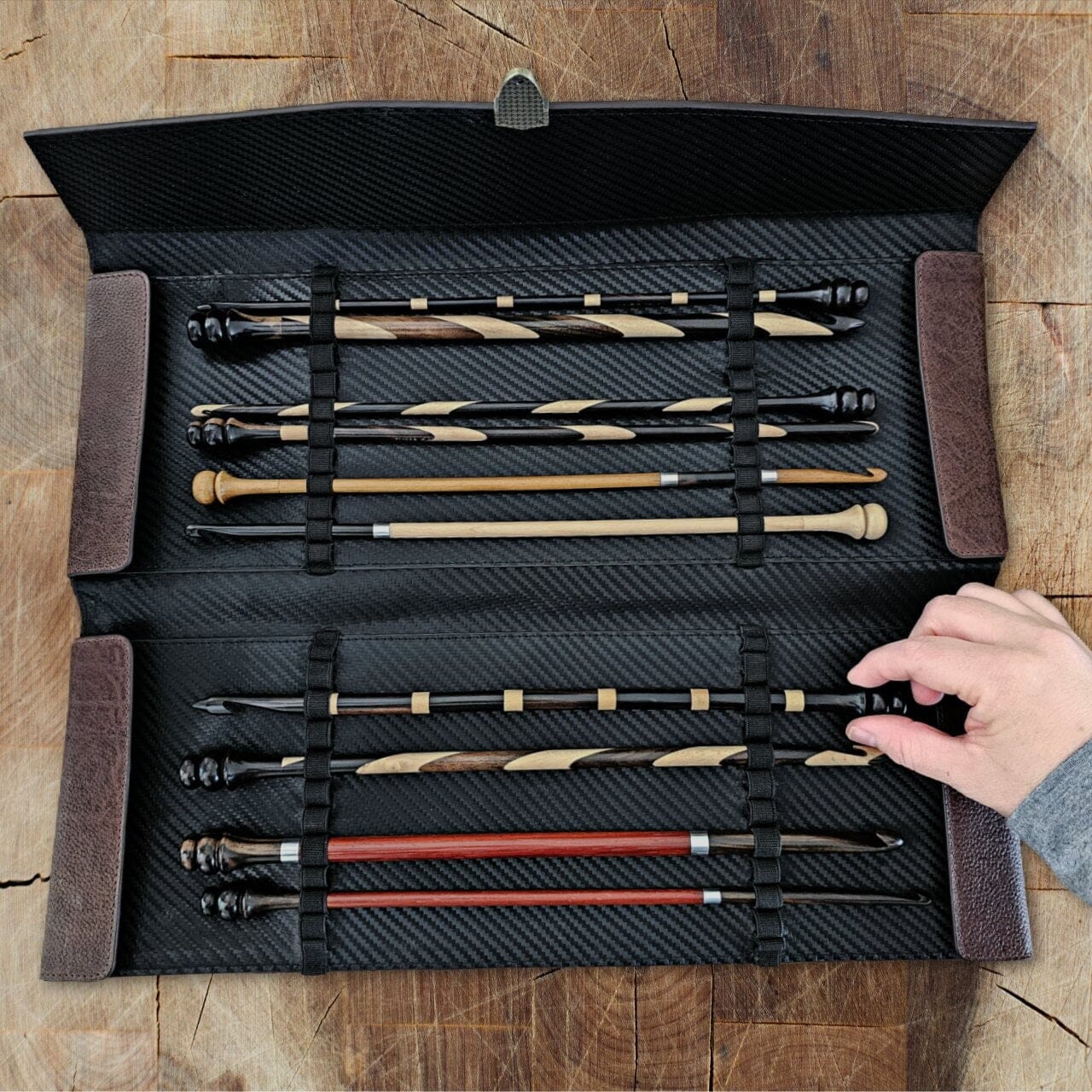 Limited Edition Adeline Leather Tunisian Case
FREE Tunisian Hook* for the first 100 purchasers!
The Limited Edition Leather Adeline Tunisian Hook Case blends vintage charm with contemporary style.
*Customers will randomly receive a Kingsnake or Cruella Tunisian crochet hook in sizes 8 mm or 10 mm (retail value of $38 USD). Our warehouse team will add the tunisian hook to the first 100 orders of the Adeline Leather Case. While supplies last. Free gifts are not eligible for exchanges or refunds. Please read our Free Gift Policy for details.
Material: Brown textured leather with a bronze-finish metal clasp and zipper.
Dimensions:
Closed - 16 inches (40.5 cm) wide x 6.5 inches (16.5 cm) long.
Open - 16 inches 40.5 cm) wide x 18.5 inches (47 cm) long.
The zippered opening is approximately 15 inches (38 cm) long.
Weight: Approximately 1lb 3oz (538g).
*Please be advised colors may vary slightly from what is pictured on our site. While we do our best to display our products accurately, each is unique. Computer monitors also display differently from device to device.
It holds up to twenty straight knitting needles or Tunisian crochet hooks.
Maximum dimensions for tools are 12.5 mm in diameter, 6.5 inches (16.5 cm) tall, and 16 inches (40.5 cm) wide.
Securely clasps closed, holding hooks in place with wide elasticized fabric.
Features a perfect blend of stabilized flexibility and mild rigidity to keep your tools safe.
This case also features a zippered pocket to hold smaller items like scissors and stitch markers securely.
Storage: Preserve the life of your leather products by storing them in our complimentary dust cover when not in use. Keep in a cool, dry place.
Cleaning: Wipe gently with a soft, lint-free cloth and avoid abrasive materials to keep your leather pristine.
Pro Tip: Wash your hands before use. Refrain from using lotions while handling leather to preserve the finish. Use a good leather cream or conditioner once or twice per year to prevent your leather from becoming dry or cracked.
See our Furls Shipping Policy for full details and exclusions.
Free US Shipping on minimum orders of $60.
Free Canadian or UK Shipping on minimum orders of $120 USD.
Free International Shipping on minimum orders of $160 USD.
Easy Returns: Love it or return it! Hassle-free returns within 90 days.
INSPIRATION
A few years back, we stumbled upon an enchanting antique knitting needle case courtesy of our dear friend, CoCo Crochet Lee. 
Its rich history, passed down through her family, warmed our hearts and lit a creative spark. With a gentle nudge and ample encouragement from Lee, we set out to craft our version of this treasured heirloom. 
Thank you, Lee, for encouraging us to turn your cherished keepsake into a haven for other's crafting adventures.
furls rewards program
Receive $5 USD in Furls credits just for signing up to be a Loyalty Member!
Plus, earn $1 USD in Furls credits for every $20 USD spent and $10 USD in qualifying referral rewards.
learn more