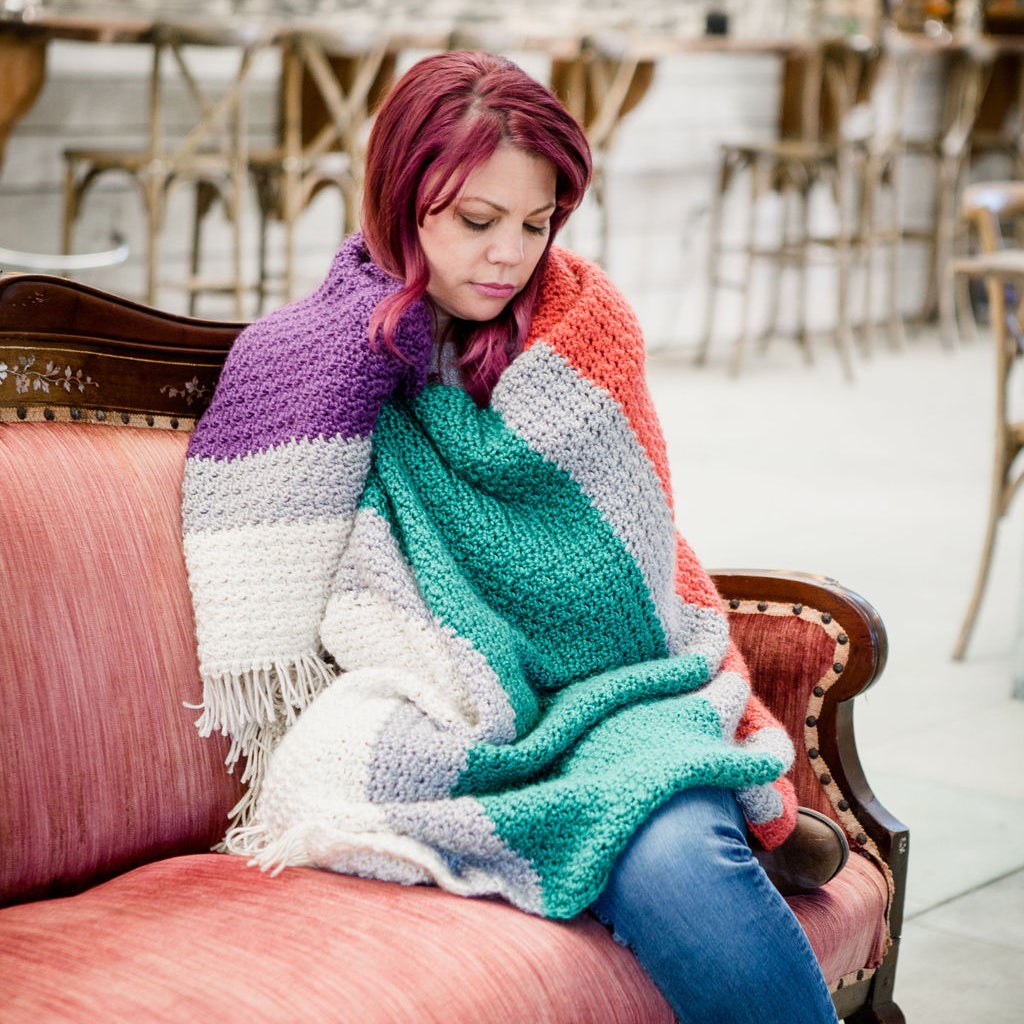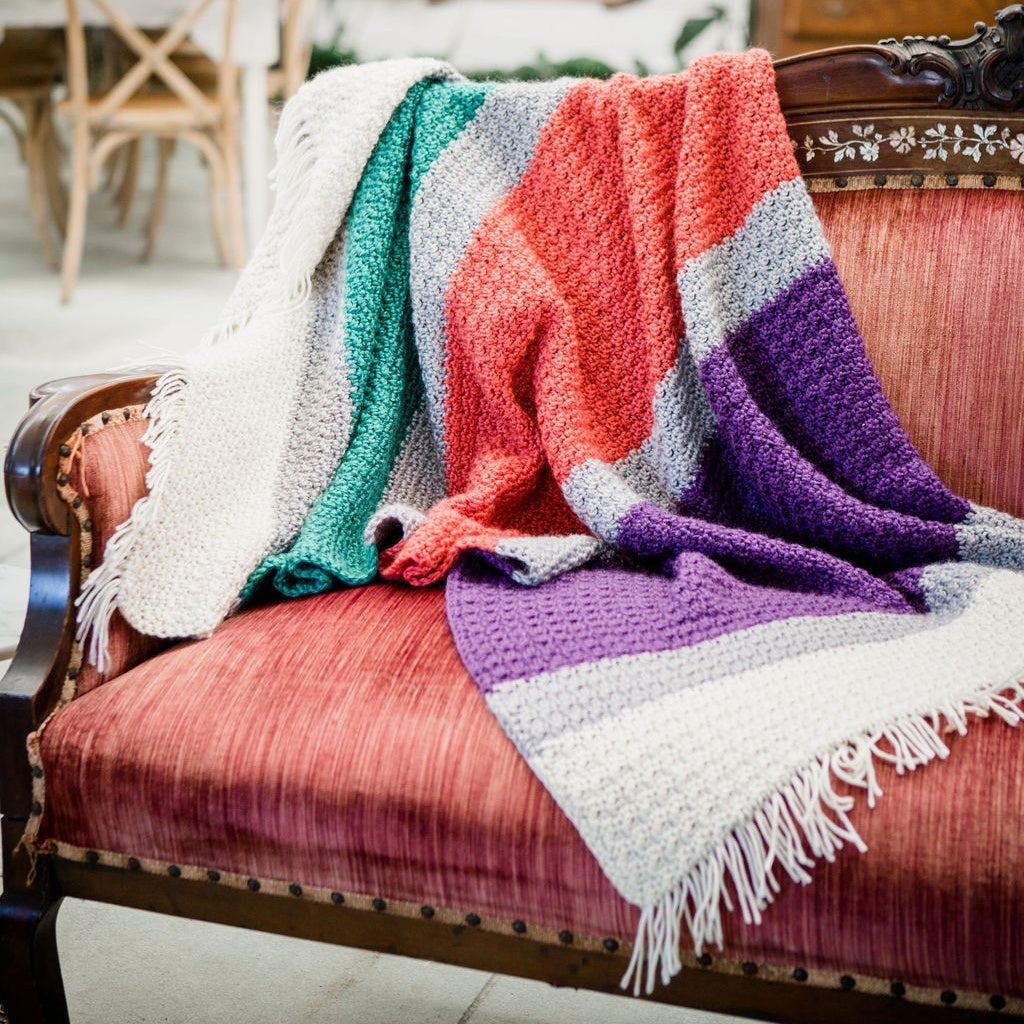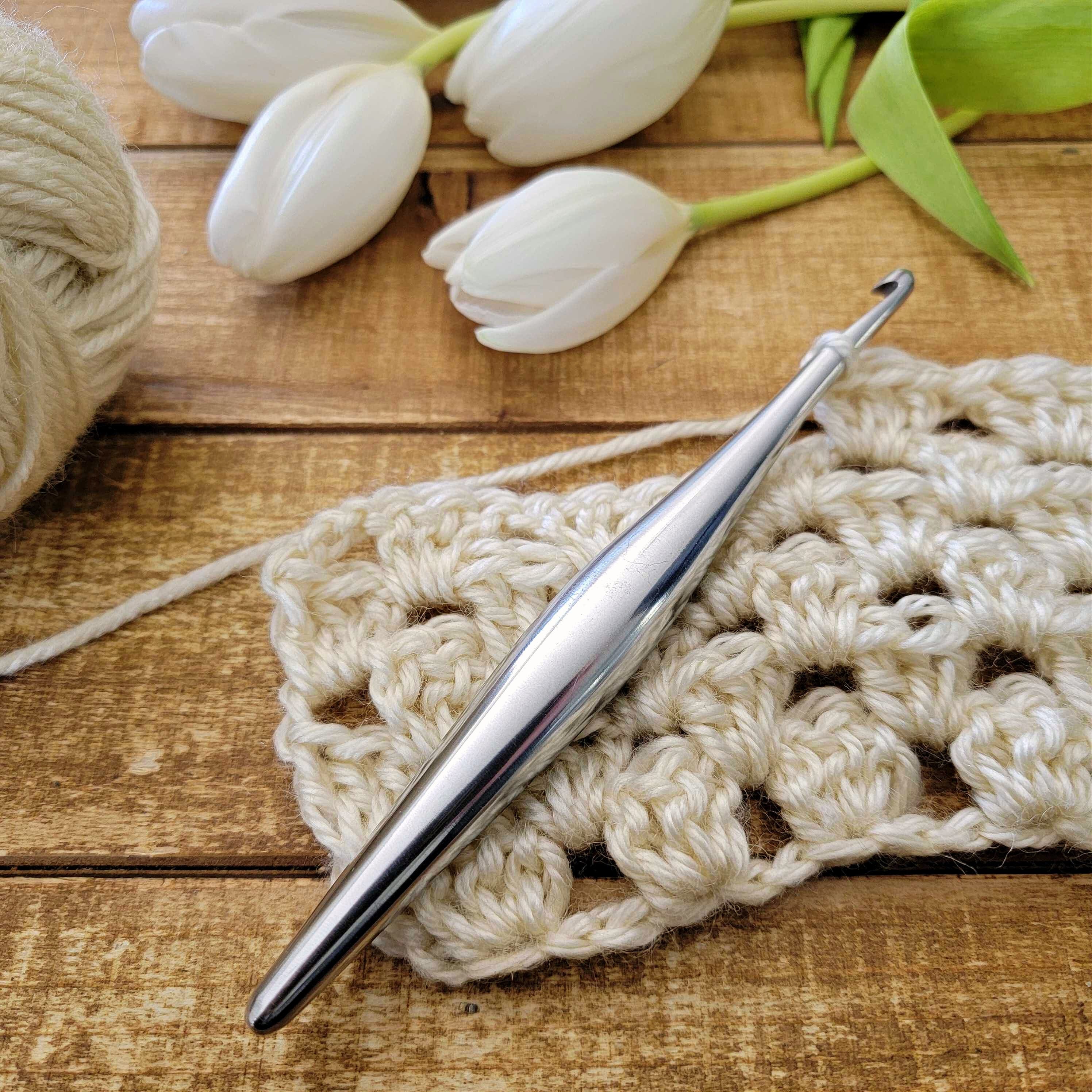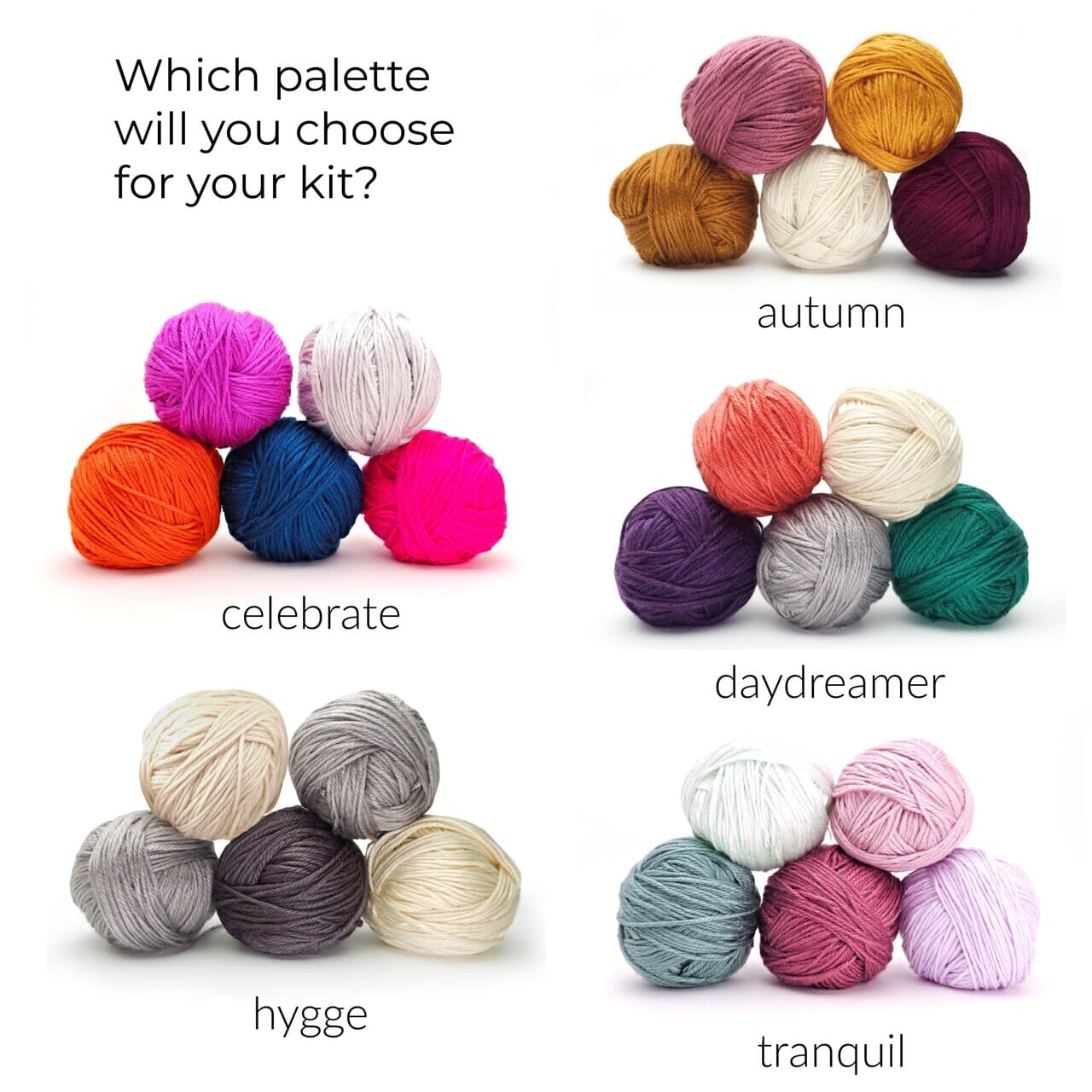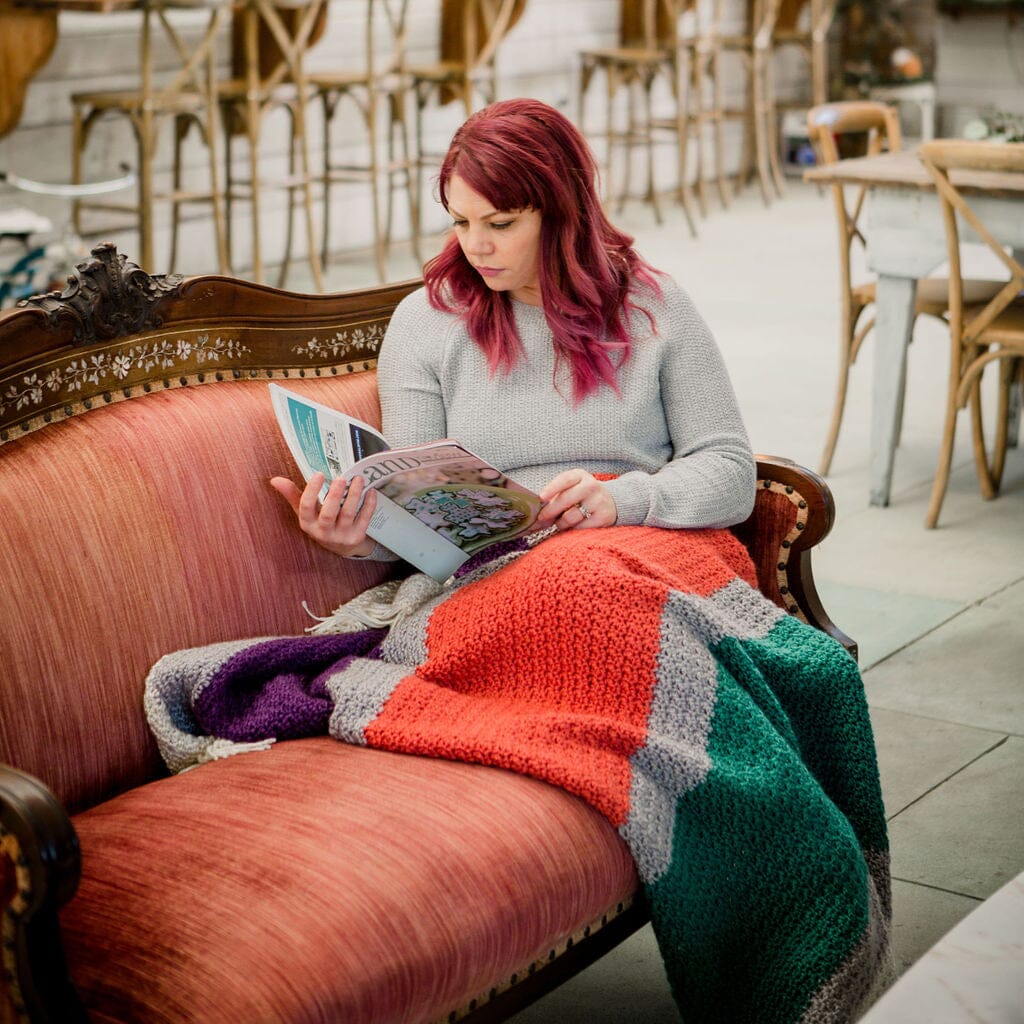 Slumber Blanket Wander Kit
This kit requires a K/6.50 mm crochet hook.
The Slumber Blanket Wander Kit was designed by Crystal Bucholz of Crystalized Designs.
Each kit contains enough yarn to make a 42"x60" (107 cm x 152 cm) blanket.
Each Slumber Blanket Wander Kit contains 15 skeins of Wander Yarn (3 of each color) and an optional Silver Streamline Metal crochet hook in K/6.5 mm.
Your confirmation email will include the digital download of the written pattern.
Not included: tapestry needle, scissors and measuring tape
Beginners who are comfortable following a pattern, crocheting SC (single crochet) and DC (double crochet) stitches, as well as making simple color changes.
Autumn Palette - Ambrosia, Dragonfruit, Snow, Thatch, and Velvet.
Celebrate Palette - Moonbeam, Laguna, Campfire, Orchid, and Festival.
Daydreamer Palette (shown on the model) - Snow, Mist, Surf, Amethyst, and Sunrise.
Hygge Palette - Snow x2, Mist x2, and Cobblestone.
Tranquil Palette - Wintermint, Aurora, Patina, Dragonfruit, and Bergamot.
This kit qualifies for Free US Shipping!
Free Canadian or UK Shipping on minimum orders of $120 USD.
Free International Shipping on minimum orders of $160 USD.
Easy Returns: Love it or return it! Hassle-free returns within 90 days.
See our Furls Shipping Policy for full details and exclusions.
Why we love
WANDER YARN
Material: 100% Premium Acrylic
Medium (4) Worsted weight yarn
Length: 120 yds (109m)
Weight: 100g (3.5oz)
see all 52 colors