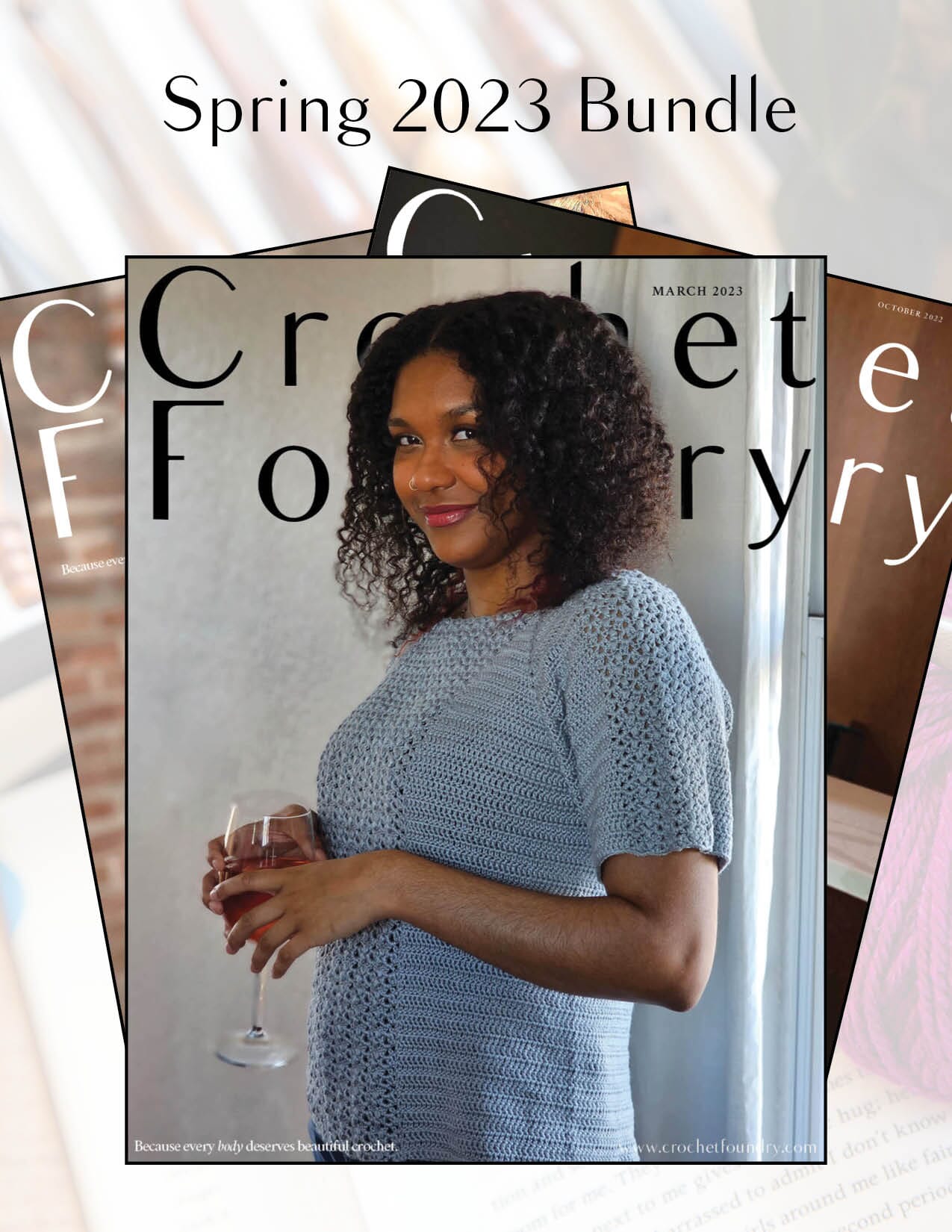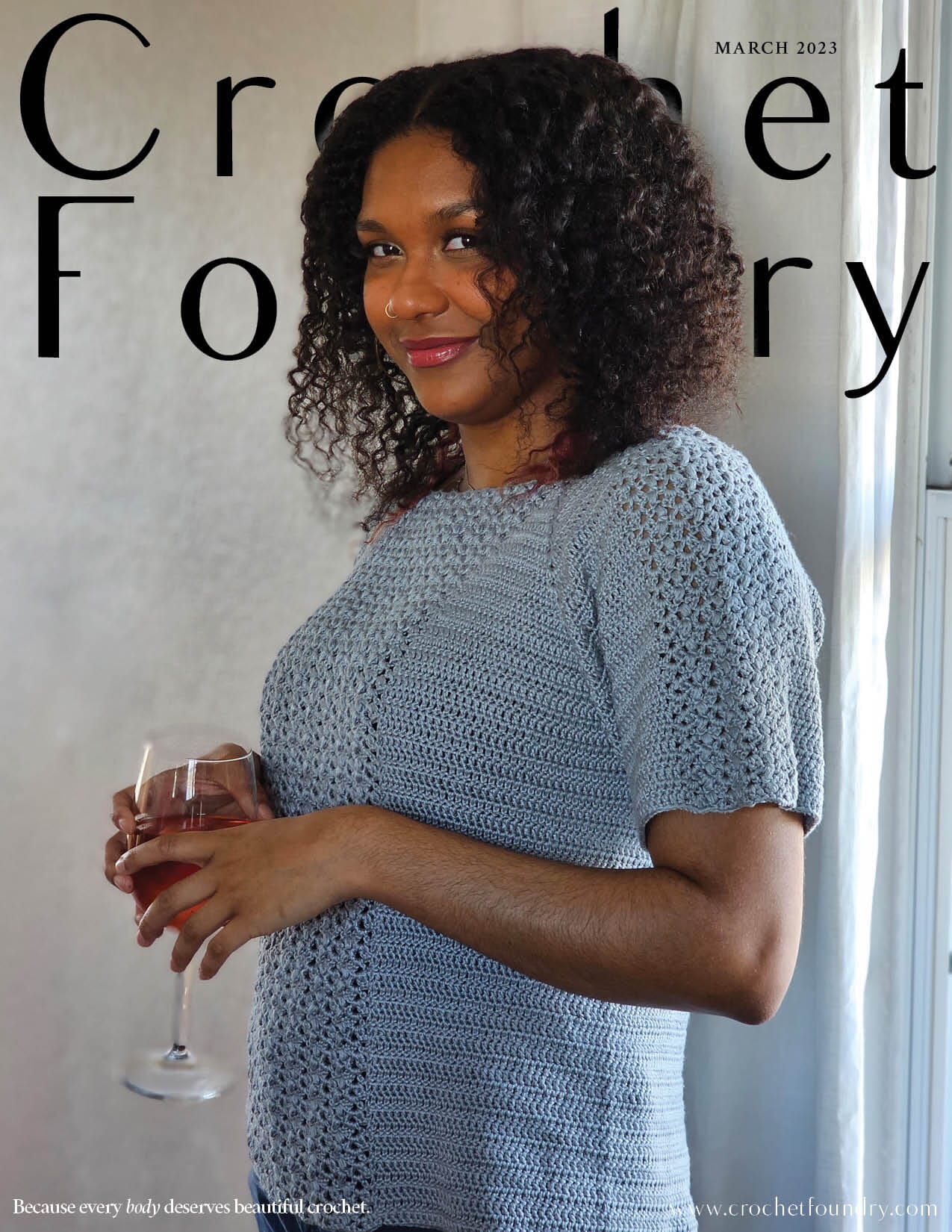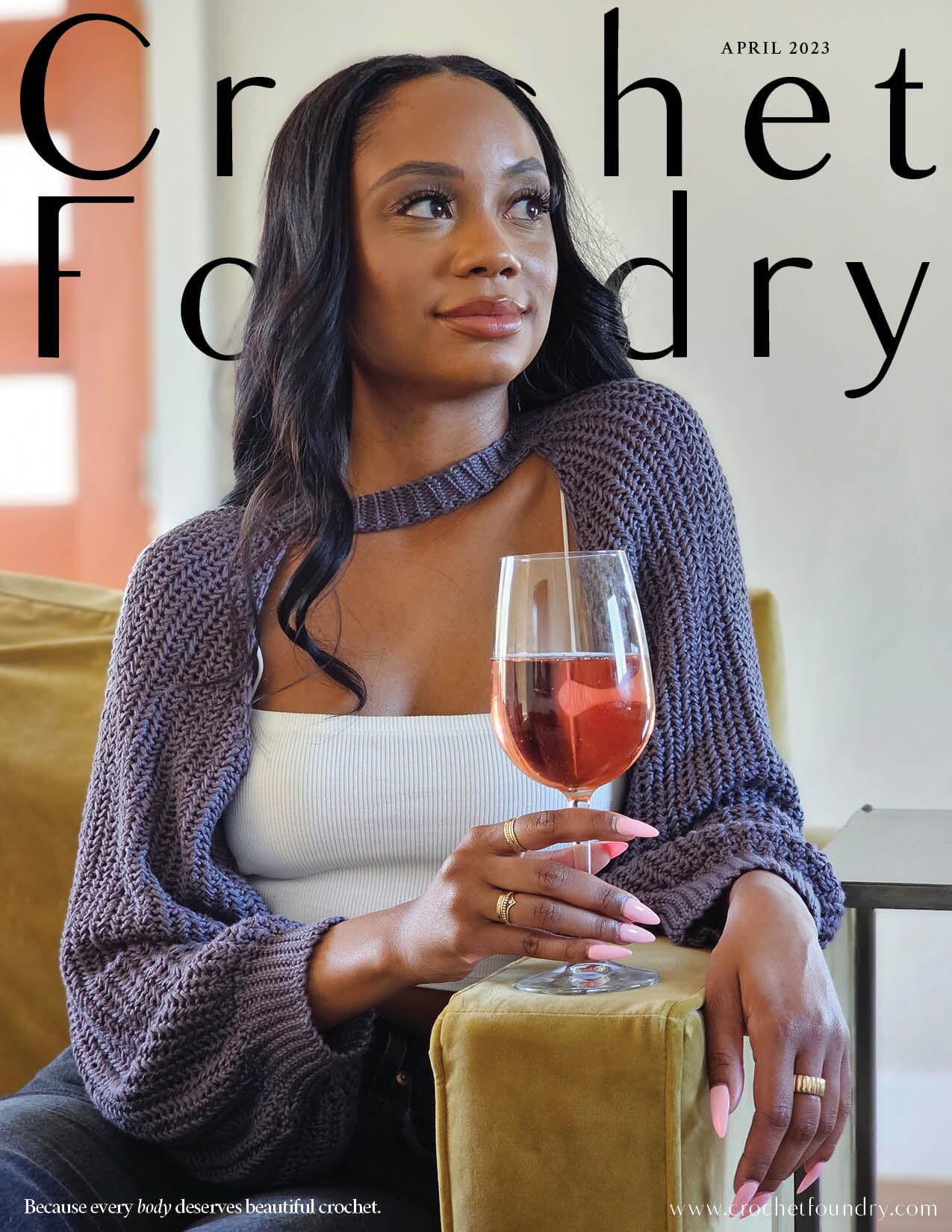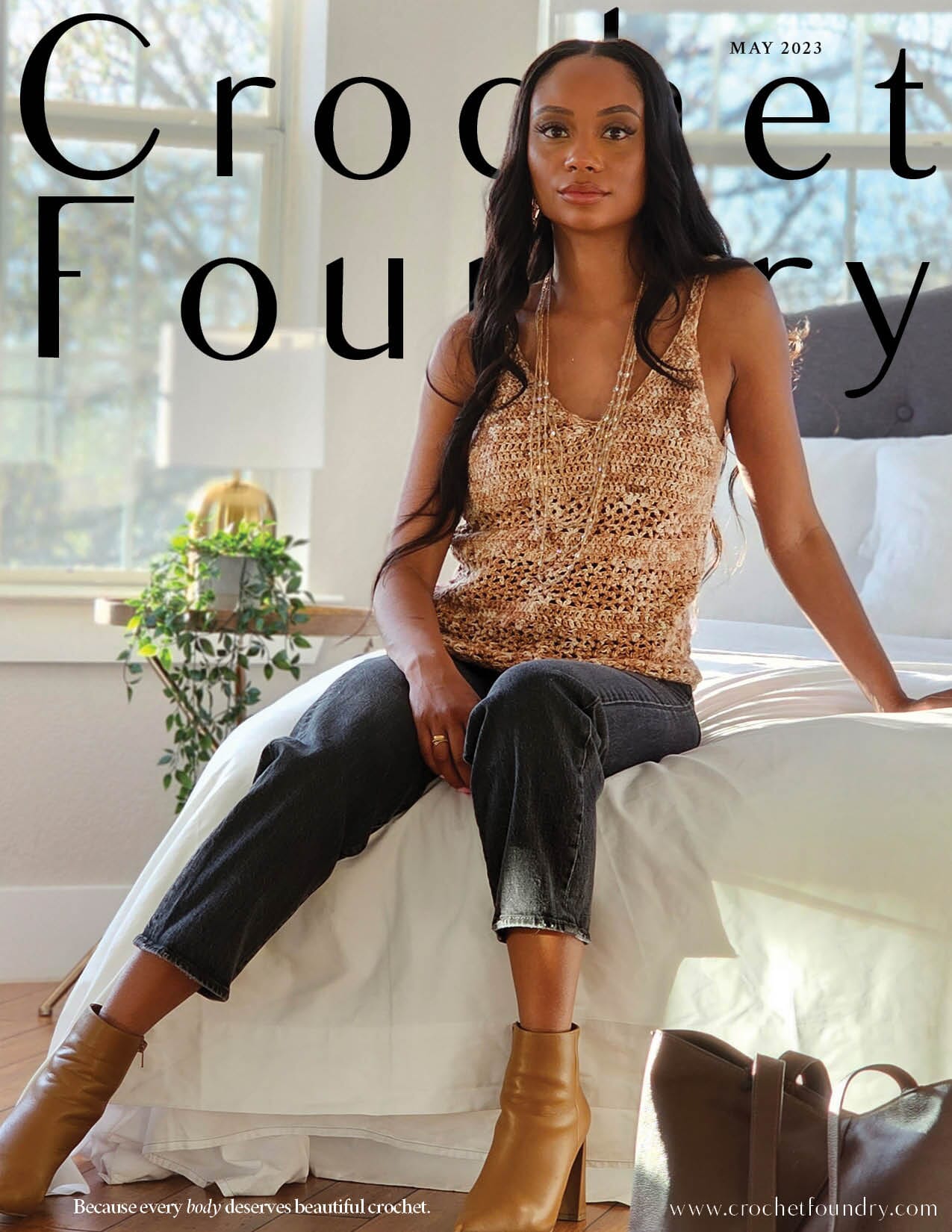 Spring 2023 Crochet Foundry Digital Magazine
Crochet Foundry Magazine is a digital crochet magazine featuring some of the best crochet designers in the world. 
Crochet Foundry Magazine. Because EVERY body deserves beautiful crochet!
Get all three issues for only $20!
Enniskerry Garden Cardigan by Ciara Doyle
Happy Granny by Julie Desjardins
Dazzling Diamonds Mitten and Beanie by Ashley Parker
Sprouts by Clarisabeth Lopez Rodriguez
Maracuya Top by BLazenka Simic-Boro (as seen on the cover!)
The Raisa Runner by Victoria Tyser
Topiary Scrunchy by Lauren Andrews
Bluebell Sleeves by Victoria Tyser (as seen on the cover!)
Florence Lounge Set by Michelle Prester
Sweet Blossom Laptop Sleeve by Lisa M Fox
Spring Blooms Vest by Noorain Nizami
Hello Spring Neck Wrap by Gabrielle Atilano
Garden Bed Blanket by Emily Crow Miller
Rhobina Tank by Lorene Eppolite (as seen on the cover!)
Greenhouse Sun Hat by Regev Joeken
Seed and Bloom Tote Bag by Carol Hladik
Bloom Tank by Smitha Crasta
Morning Glory Cardigan by Adinda Hening
All digital products are Final Sale.
All issues of Crochet Foundry Magazine are available as a digital download. Once your payment has been processed, you will receive a copy of the download in your confirmation email.
- Introducing -
March 2023 Issue
- Introducing -
April 2023 Issue

- Introducing -
May 2023 Issue

EVERY ISSUE IS PACKED WITH EXTRAS!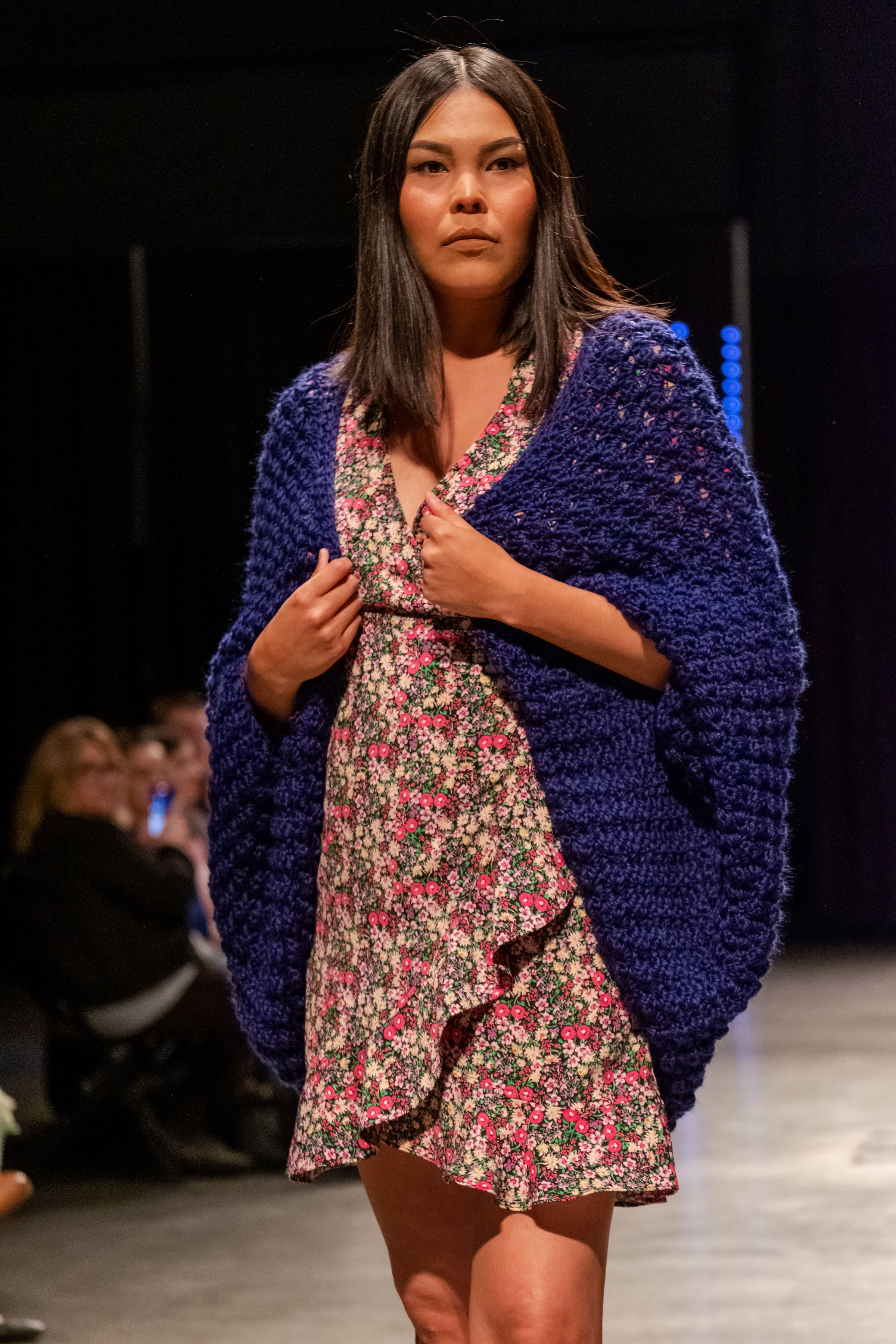 EVENTS
From Fiber Festivals to Fashion Shows, Crochet Foundry Magazine has behind-the-scenes info on all the events we attend.
Our team loves traveling to events worldwide to support Makers and make new friends.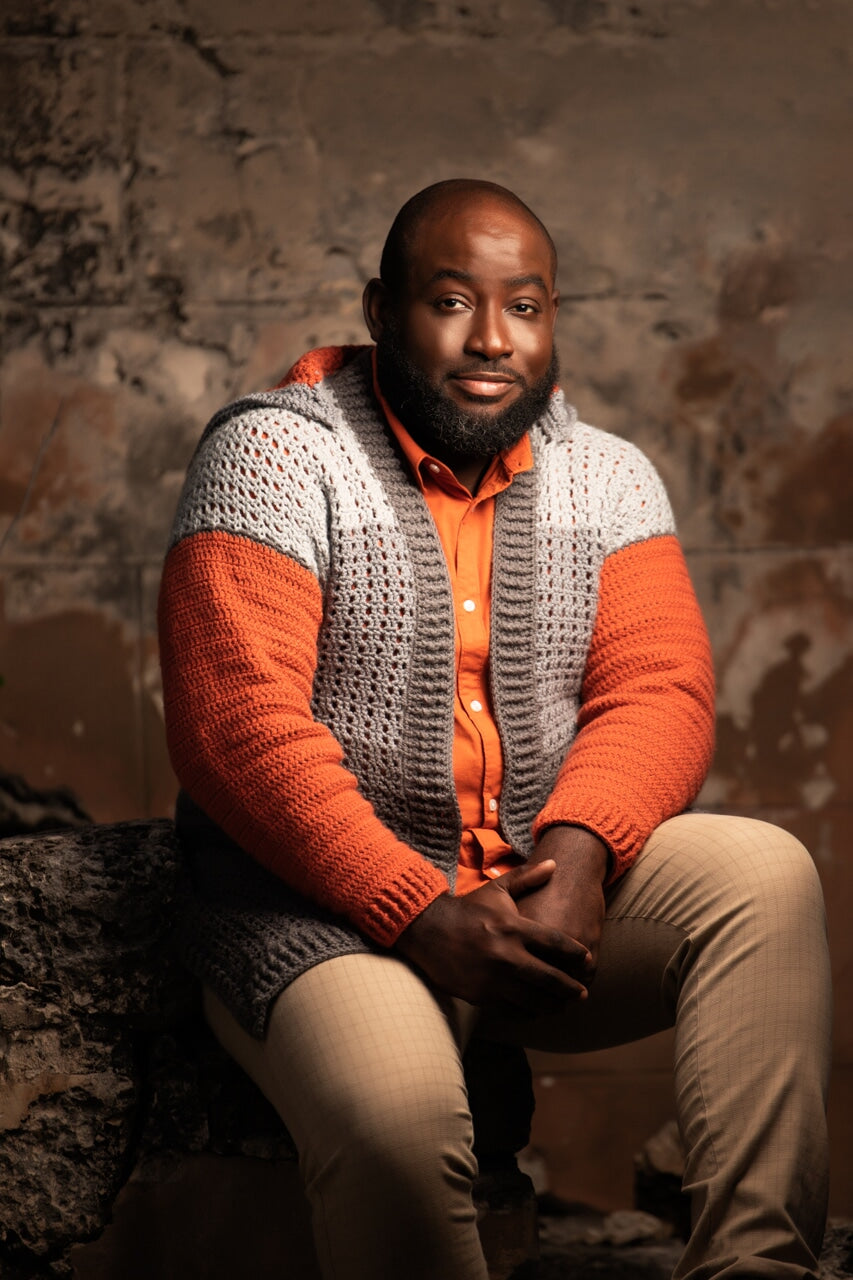 INTERVIEWS
Read interviews by some of the most exciting people in the industry!
Crochet designers, bloggers, CEOs, and authors, each issue invites you to get to know a member of the fiber arts community a little bit better.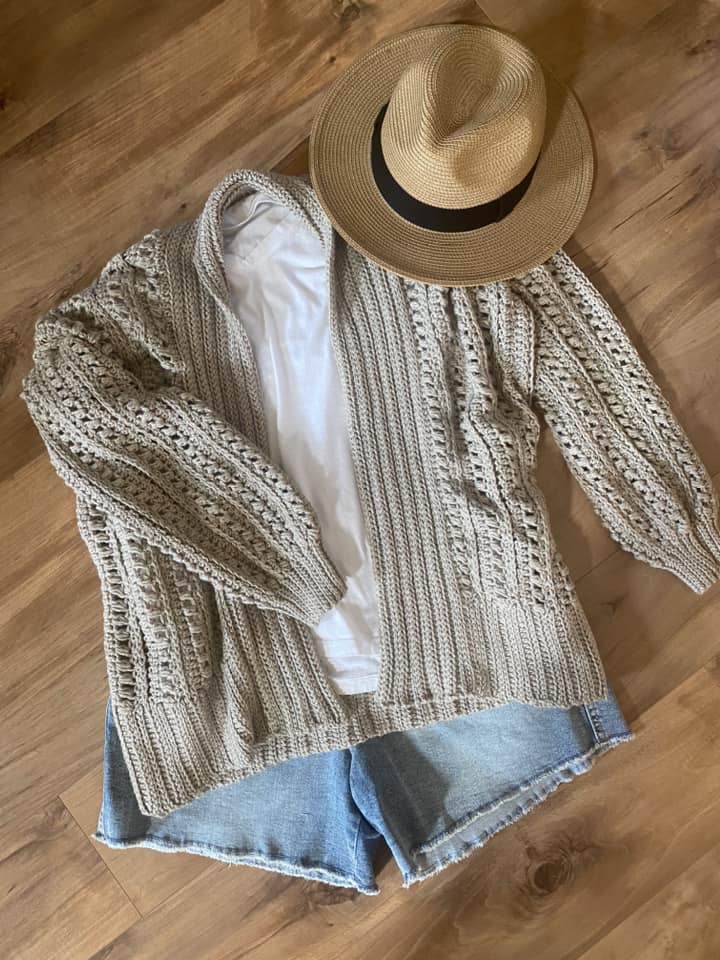 YOUR PHOTOS
Join our Weekly Live Crochet Along, hosted by Victoria Banda, and share your WIPS in the Crochet Foundry Makes Facebook Group!
Every month we choose several of your shared photos to feature in an upcoming issue!