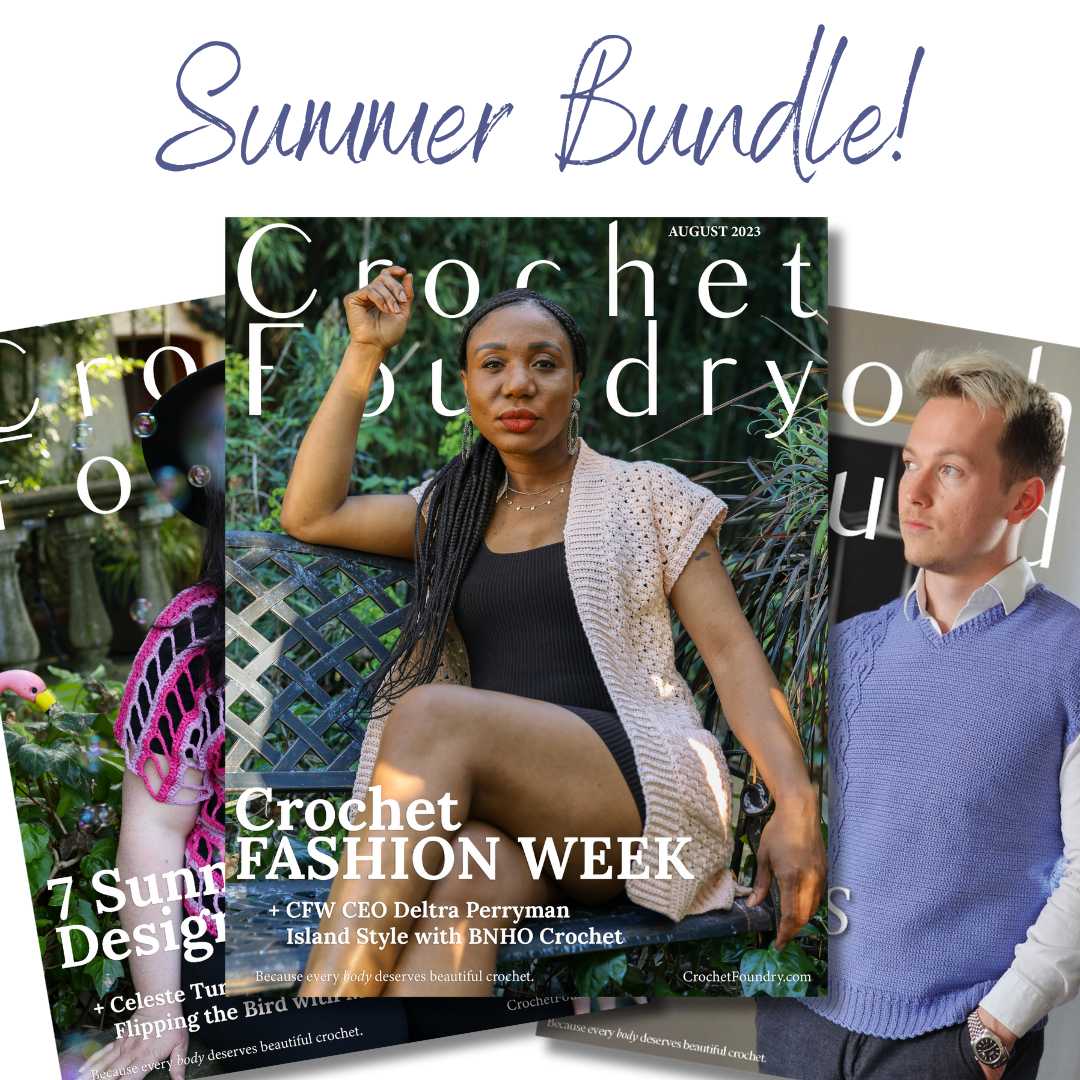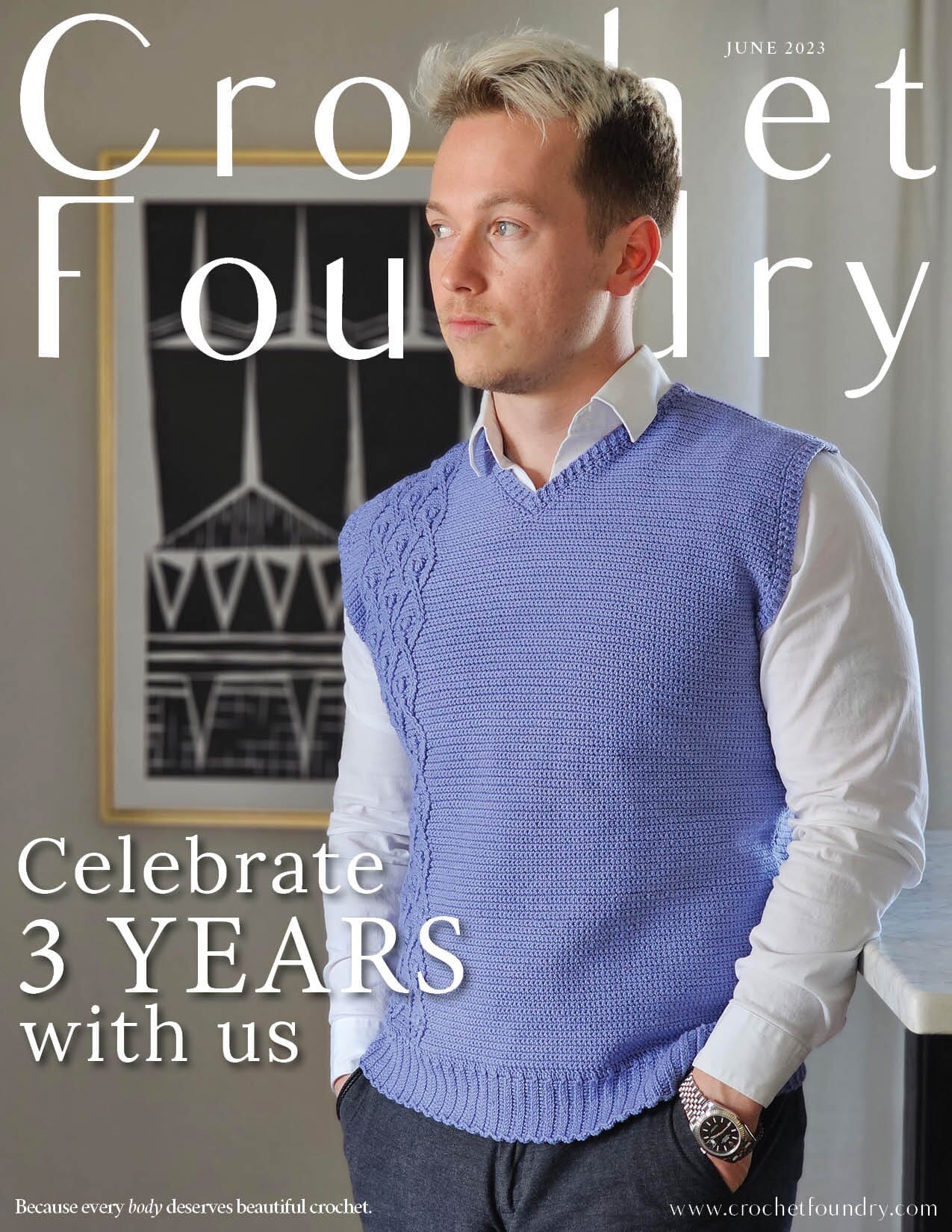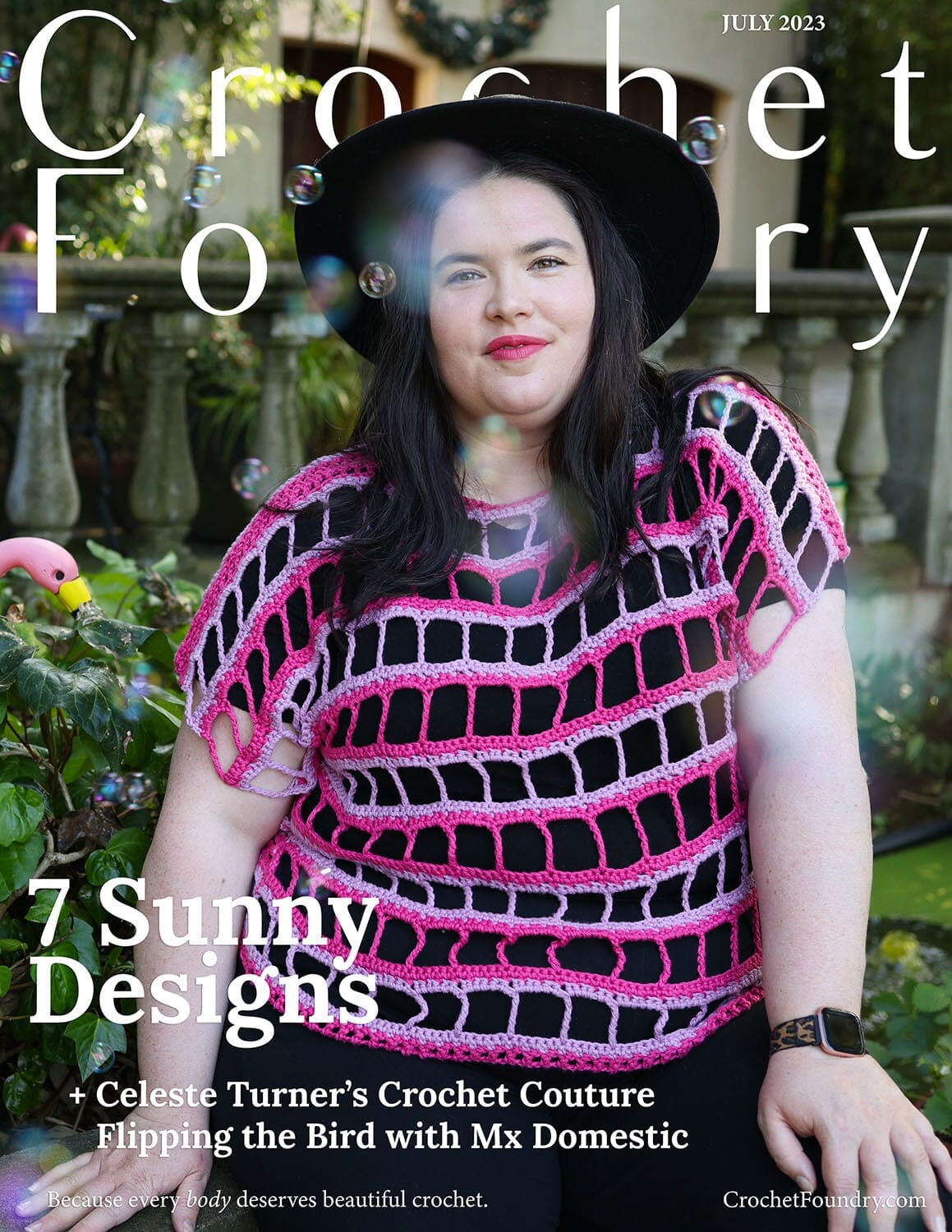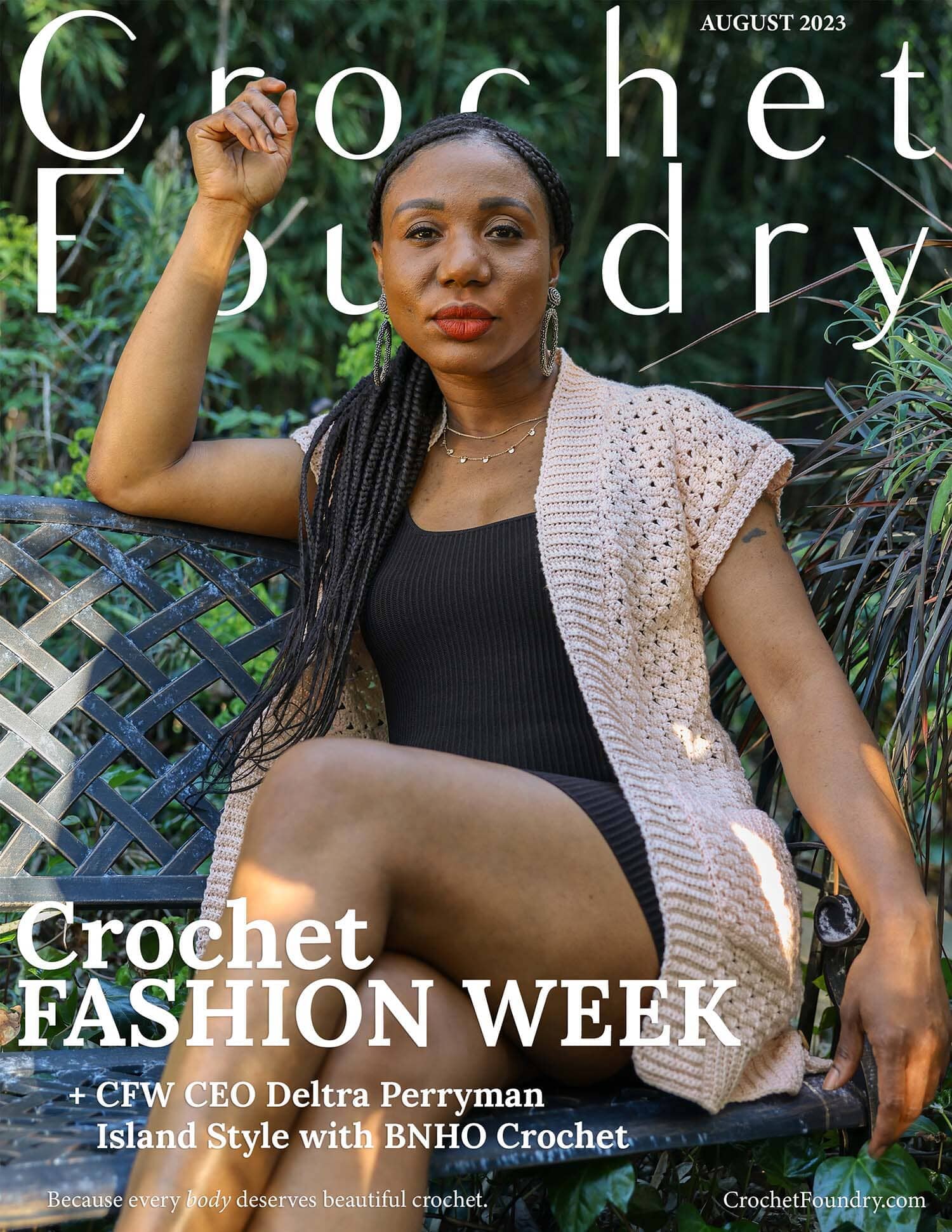 Summer 2023 Crochet Foundry Digital Magazine
Crochet Foundry Magazine is a digital crochet magazine featuring some of the best crochet designers in the world. 
Crochet Foundry Magazine. Because EVERY body deserves beautiful crochet!
Get all three issues for only $20!
Pearlescence Shawl by Edith Martin Smith
Rain-boho Pillow by Erin Toews
Wild Rose Crop Top by Jane Green
Twisted Tunisian Top by Joanne Fowler
Royal Regatta Sweater Vest by Kelly Baum-Sehon (as seen on the cover!)
Sunkissed Summer Dress by Smitha Crasta
Shadow Box Shell by Mary Beth Cryan (as seen on the cover!)
Azalea Mini Skirt by Skeinsnsticks Designs
Abundance Tank by The Scarving Artist
Star Crossed Double Wrap by Ila Quinn Trakel
Popcorn Sweater by Jane Green
Daisy Squares Throw by Andee Graves
Summer Blush Lace Cardigan by Brittany Sledge (as seen on the cover!)
Aestas Halter Top by Michelle Prester
Lavender Chamomile "Tee" by Kelly Baum-Sehon
Summer Sunset Shrug by Gabrielle Atilano
Coral Bloom Crochet Earrings by Jaime Preston
Willow Bag by Lauren Andrews
Glacier's Thaw Convergence Shawl by Dianne Hunt
All digital products are Final Sale.
All issues of Crochet Foundry Magazine are available as a digital download. Once your payment has been processed, you will receive a copy of the download in your confirmation email.
- Introducing -
June 2023 Issue

- Introducing -
July 2023 Issue

- Introducing -
August 2023 Issue

EVERY ISSUE IS PACKED WITH EXTRAS!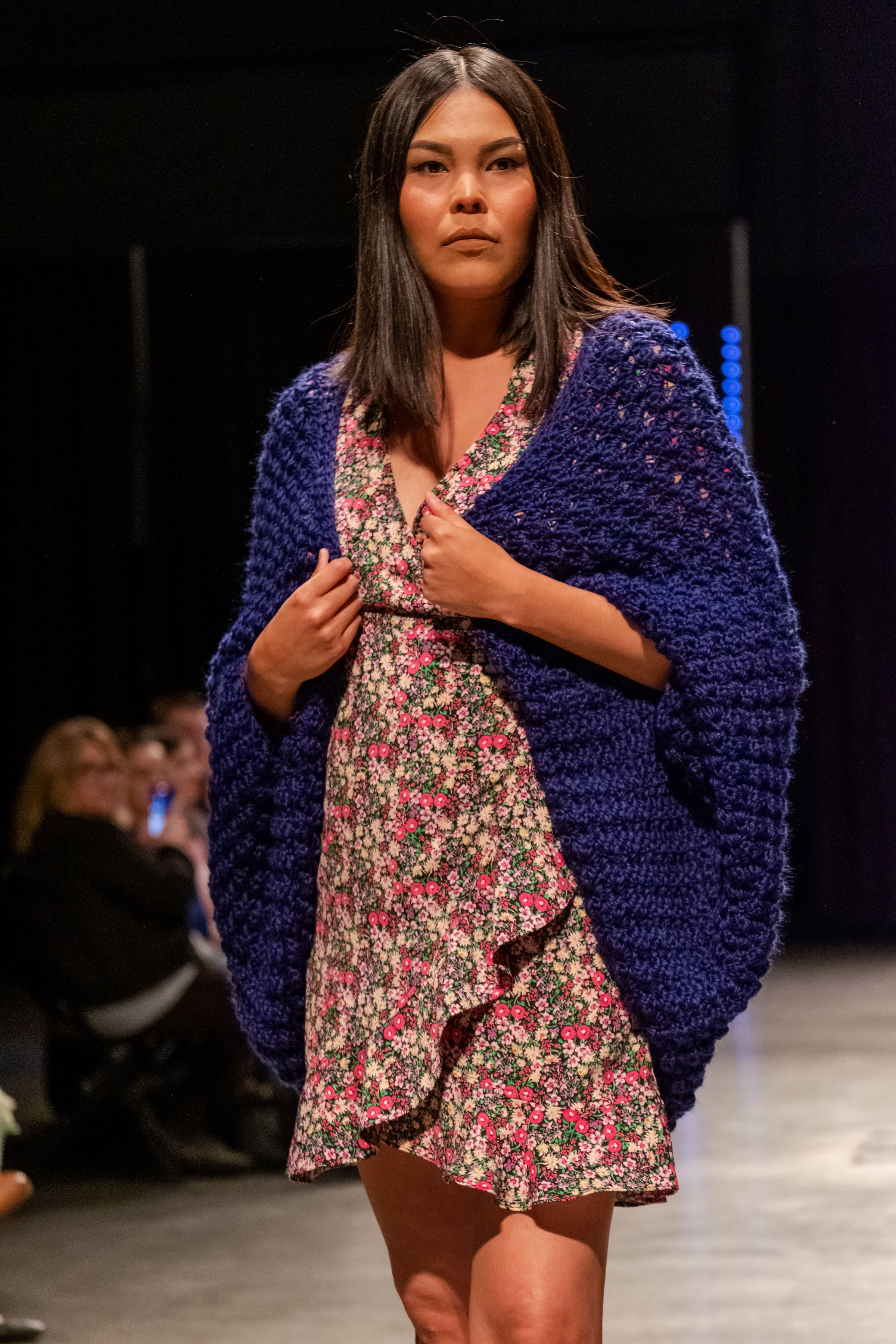 EVENTS
From Fiber Festivals to Fashion Shows, Crochet Foundry Magazine has behind-the-scenes info on all the events we attend.
Our team loves traveling to events worldwide to support Makers and make new friends.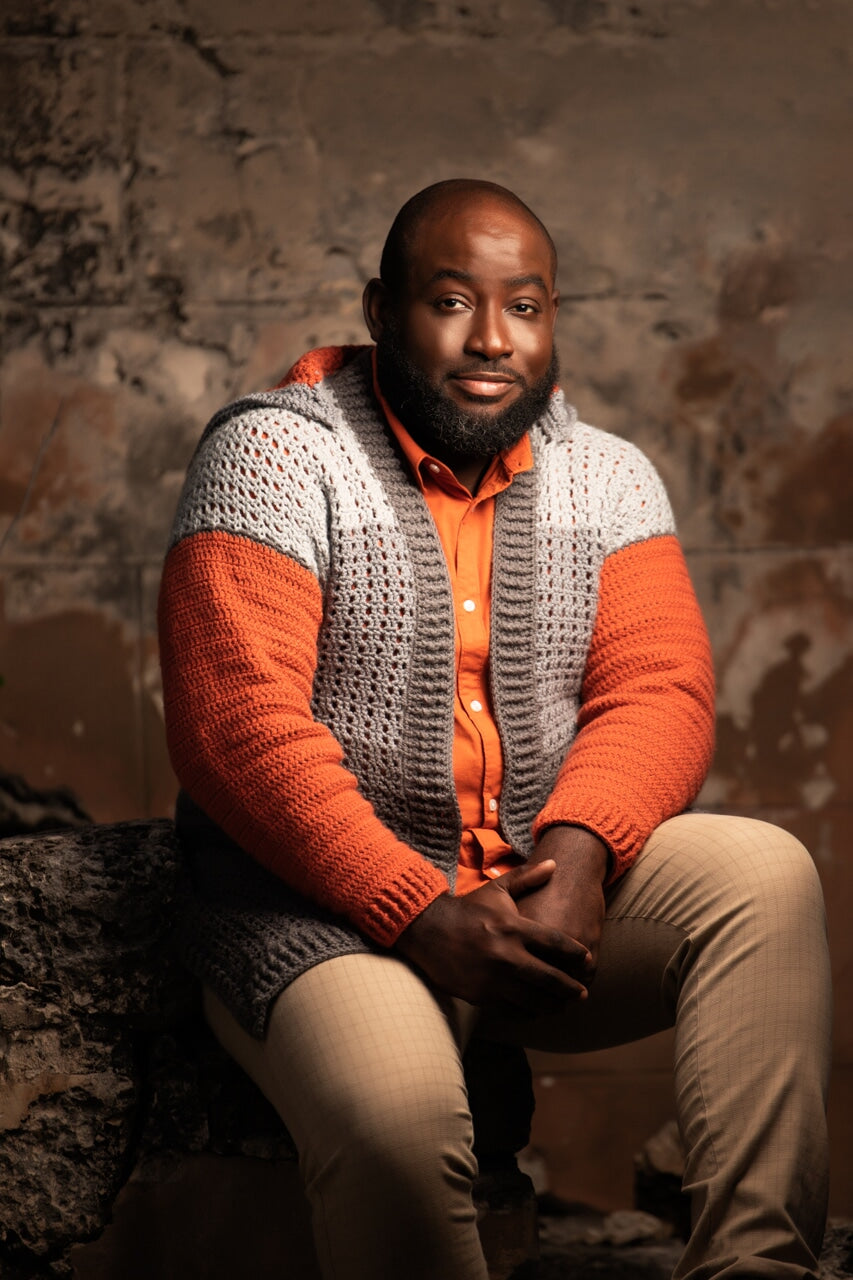 INTERVIEWS
Read interviews by some of the most exciting people in the industry!
Crochet designers, bloggers, CEOs, and authors, each issue invites you to get to know a member of the fiber arts community a little bit better.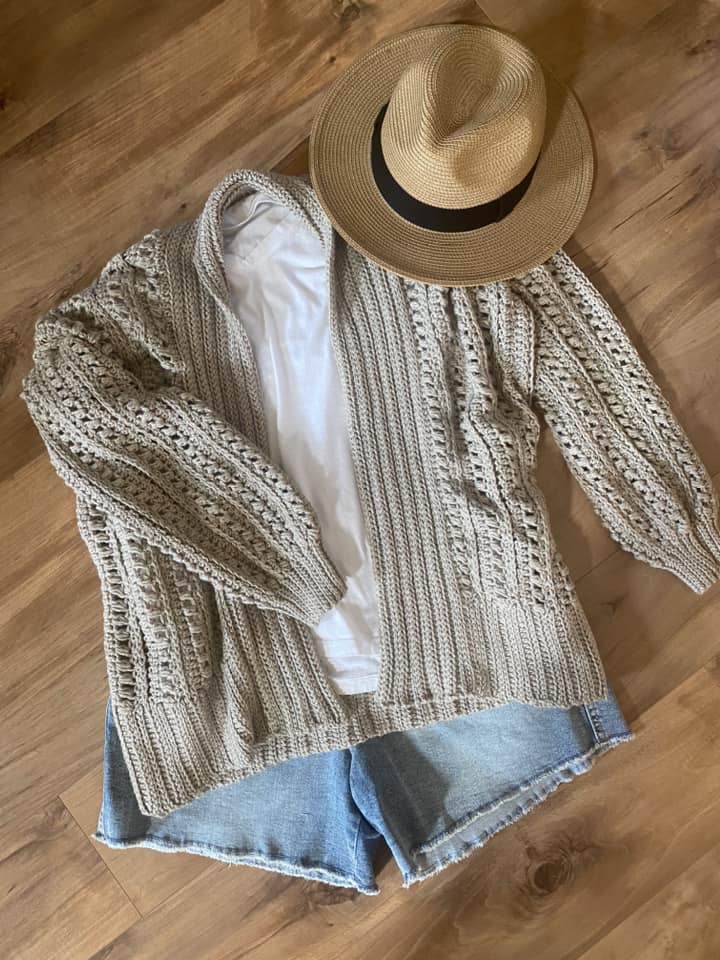 YOUR PHOTOS
Join our Weekly Live Crochet Along, hosted by Victoria Banda, and share your WIPS in the Crochet Foundry Makes Facebook Group!
Every month we choose several of your shared photos to feature in an upcoming issue!