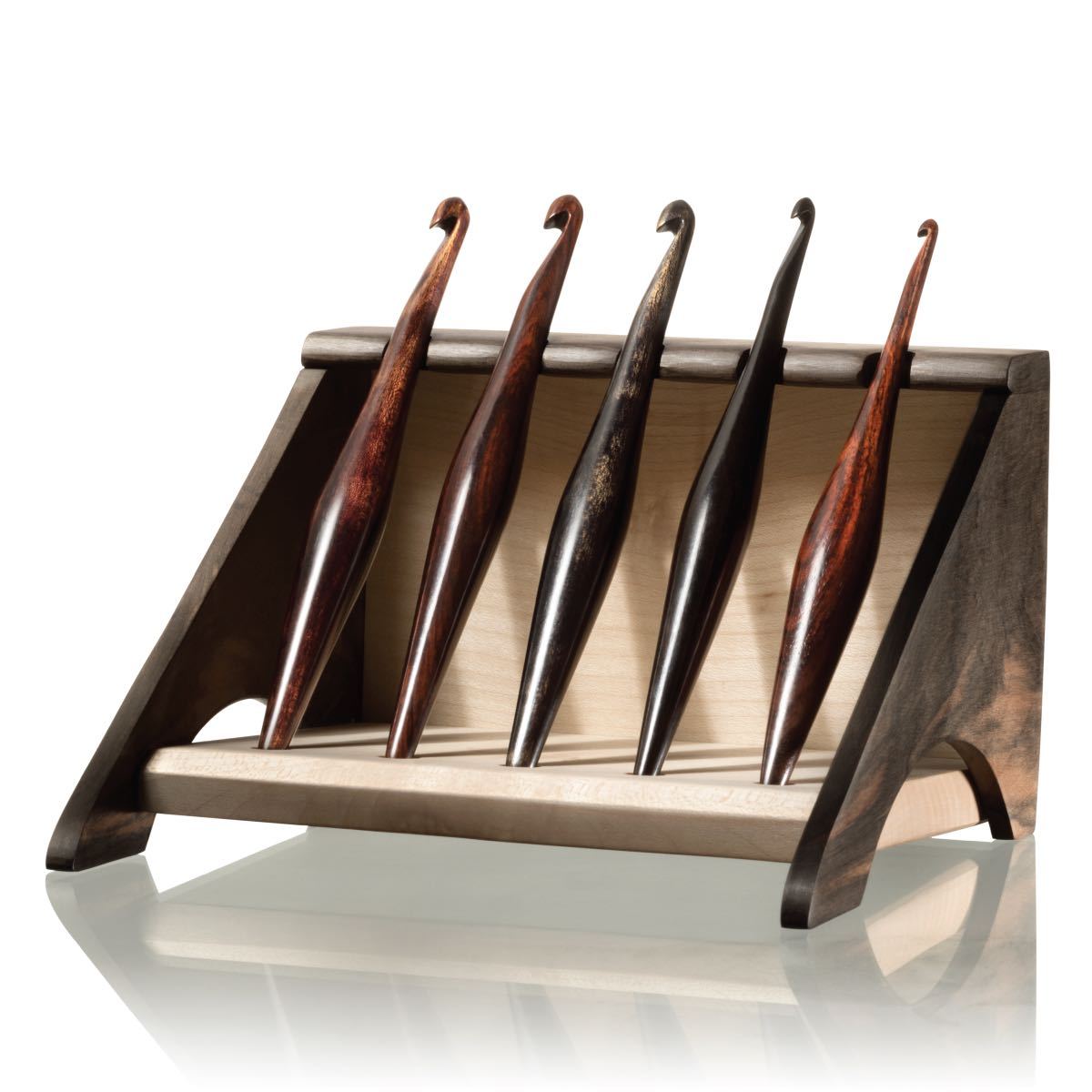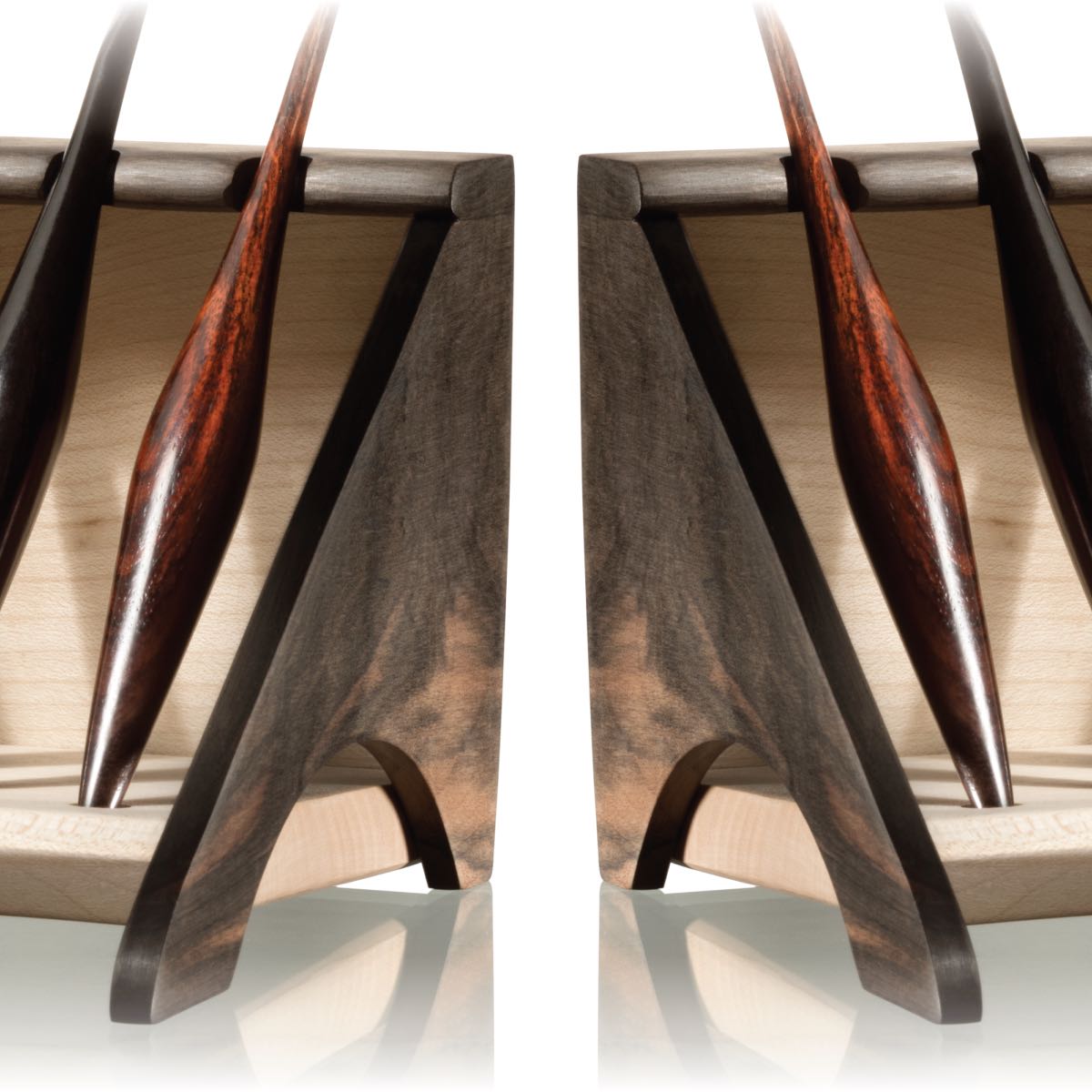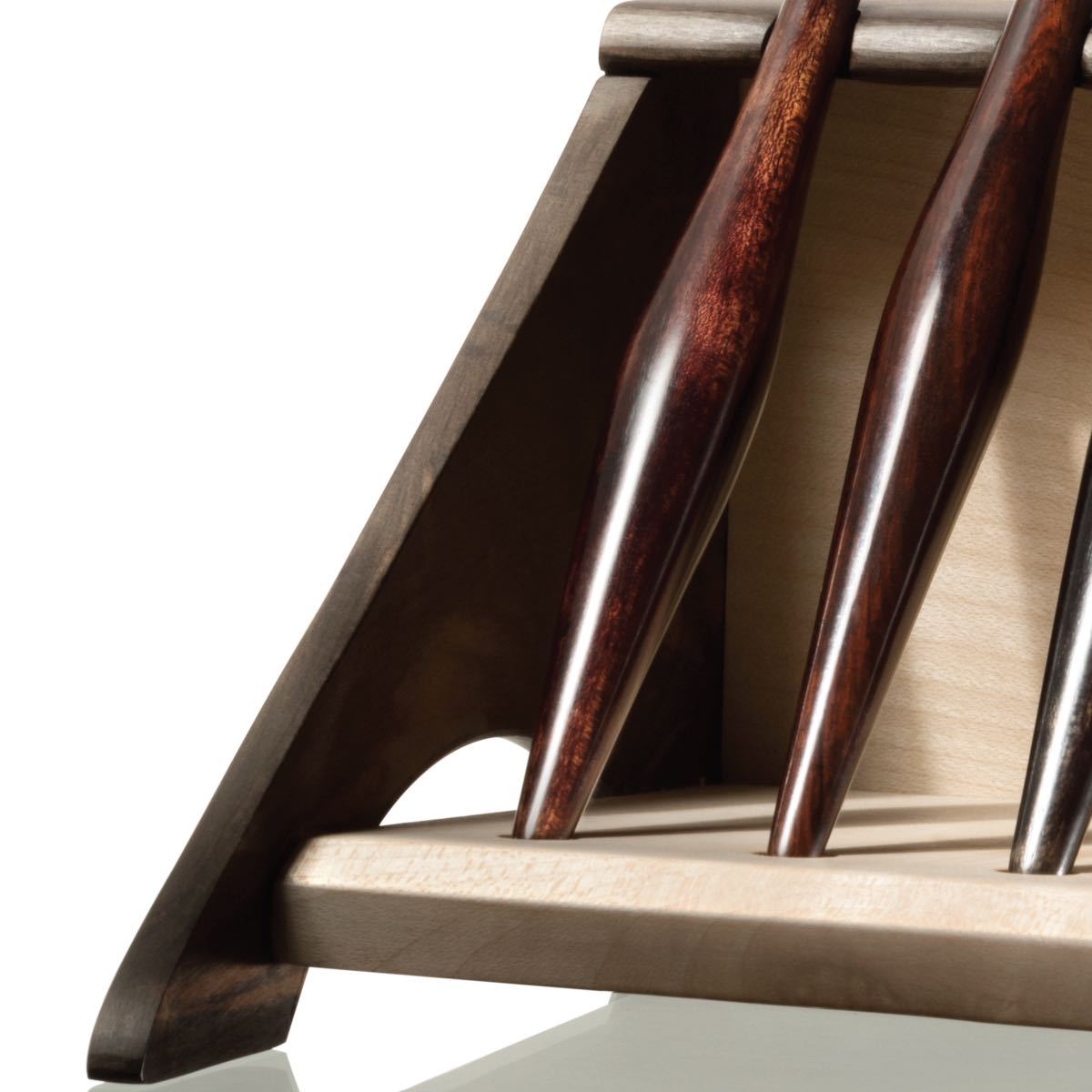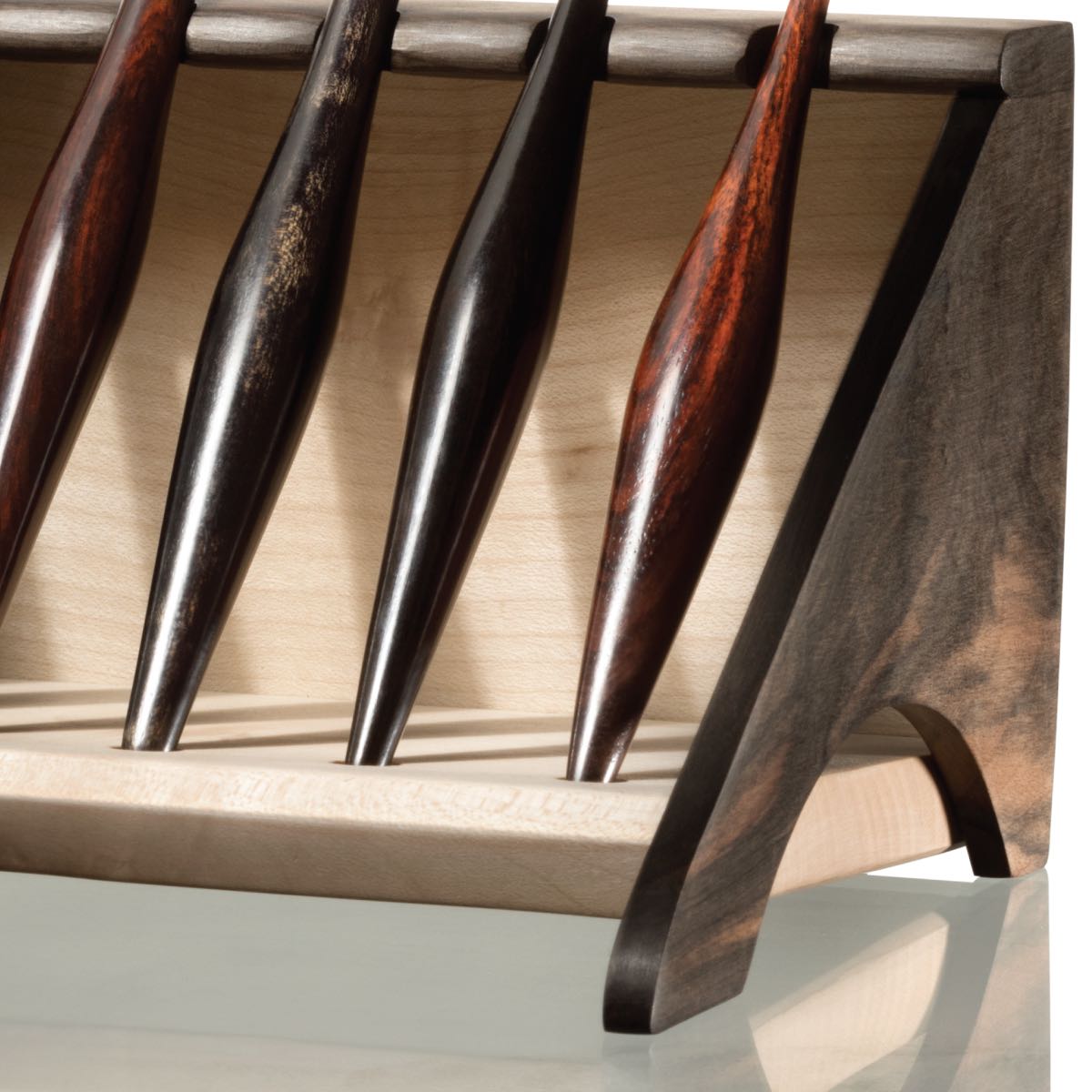 Furls 5 Hook Standing Display
Handmade 5 hook standing display by Furls - available in beautiful maple and ebony.
Does NOT include hooks. Get yours here
5 hook standing display fits all Furls hooks.
Furls 5 Hook Standing Display joined the Furls Family in 2019.
Material: Hand-carved from the highest quality wood, each wood accessory offers unique wood grain and tone variations.
Finish: Our wood products are not stained. Each one is beautifully polished and sealed with a high-quality carnauba wax.
*Please note that due to the organic nature of wood, no two woodgrains are the same, and your wood accessory may look different than the sample shown on our website. One of the handmade items' most exciting features is that each is handcrafted, special, and unique.
Sustainable Craftsmanship: Made from responsibly sourced wood.
Gift-Ready: Comes in a beautifully crafted, recyclable package, making it the perfect gift for passionate crocheters.
Storage: Keep your wood accessories safe when not in use by storing them in their original box. Keep in a cool, dry place.
Cleaning: Wipe gently with a soft, lint-free cloth and avoid abrasive materials to keep your wood tray pristine.
Pro Tip: Wash your hands before use. Refrain from using lotions while handling wood products to preserve the finish.
Free US Shipping on minimum orders of $60.
Free Canadian or UK Shipping on minimum orders of $120 USD.
Free International Shipping on minimum orders of $160 USD.
Easy Returns: Love it or return it! Hassle-free returns within 90 days.
See our Furls Shipping Policy for full details and exclusions.
SHOP ALL WOOD ACCESSORIES
ONE TREE PLANTED
Furls is committed to our planet. Since Earth Day 2023 we have planted one tree for every wood product sold.
LEARN MORE
sustainably-sourced
Our manufacturers source their wood blanks from companies that follow responsible forestry.
LEARN MORE