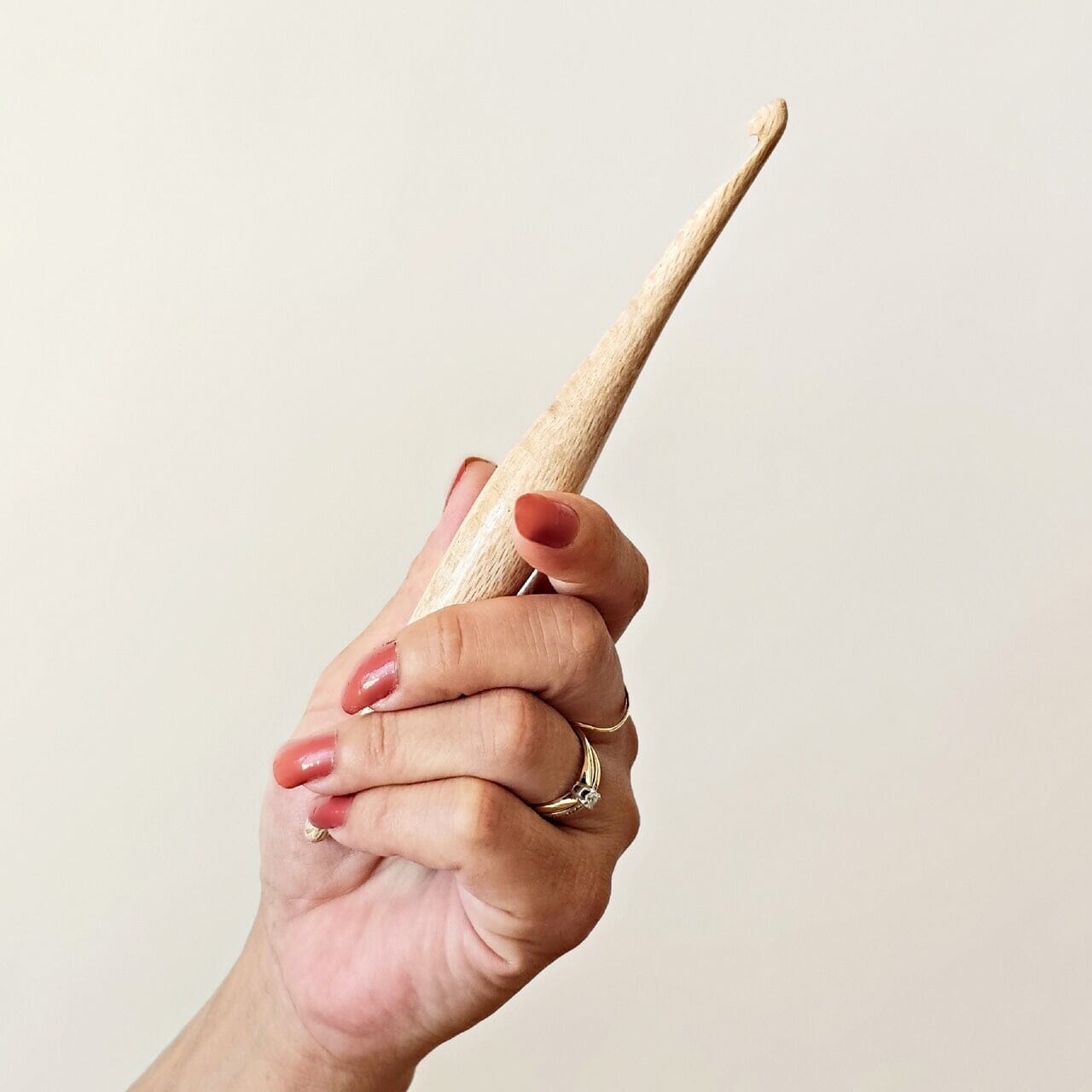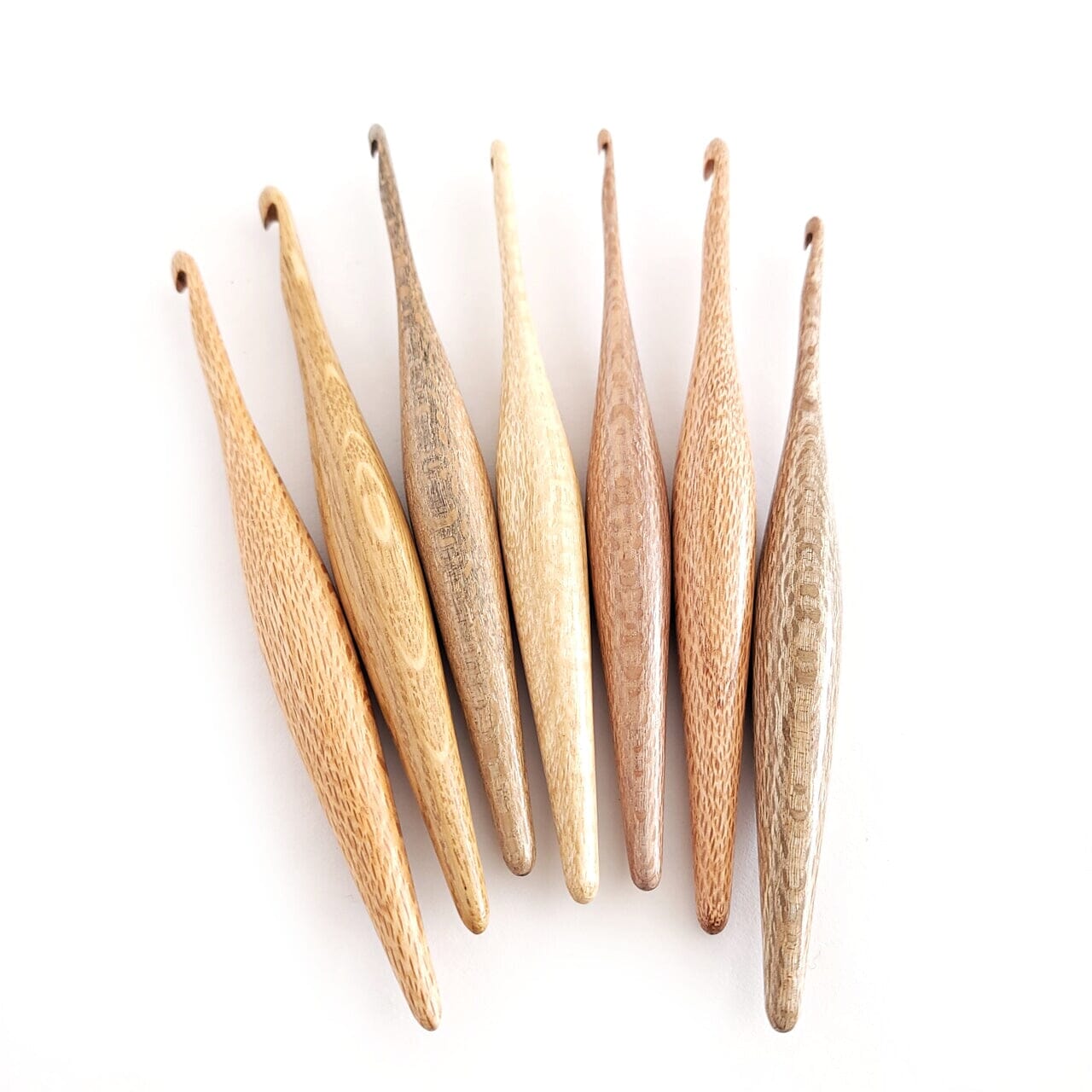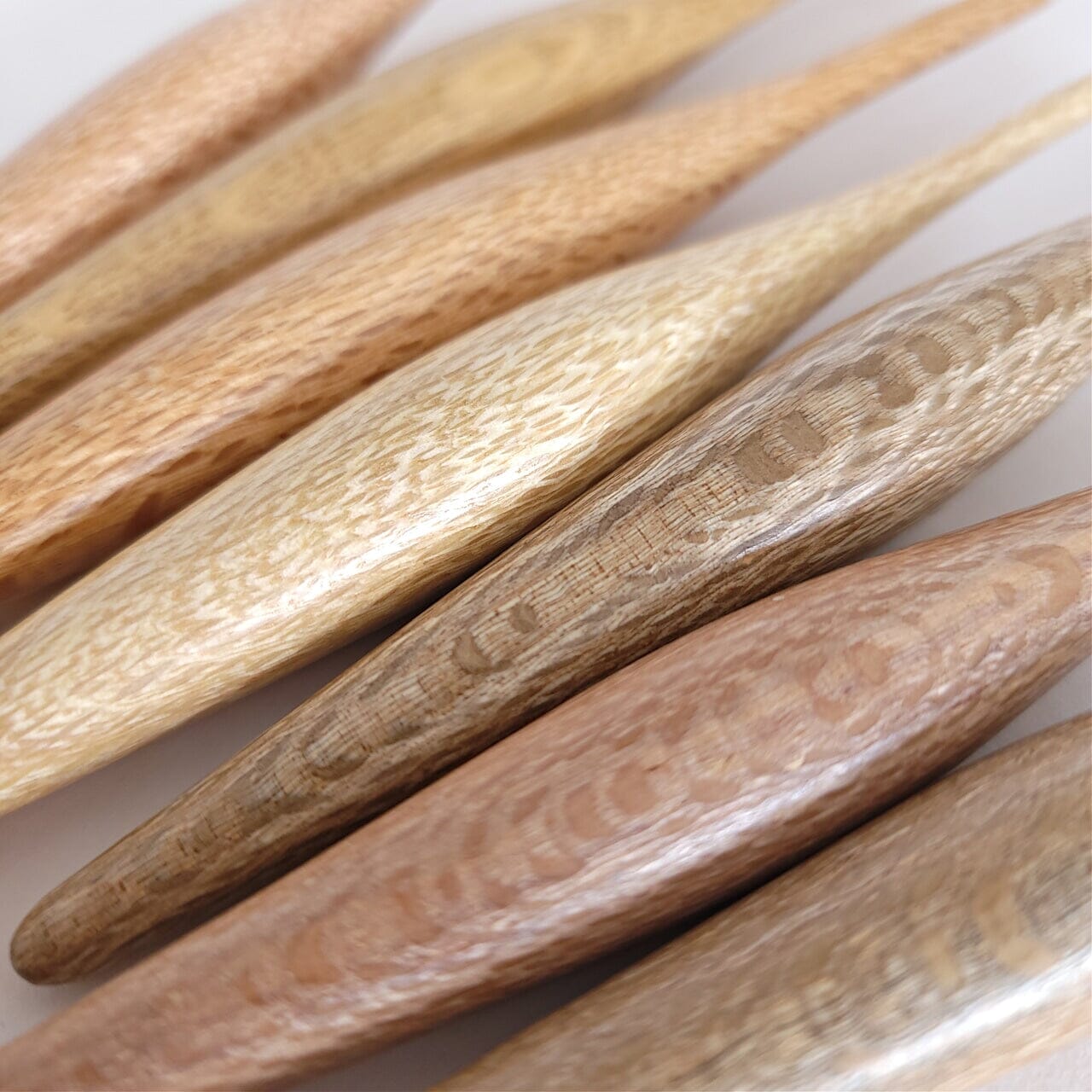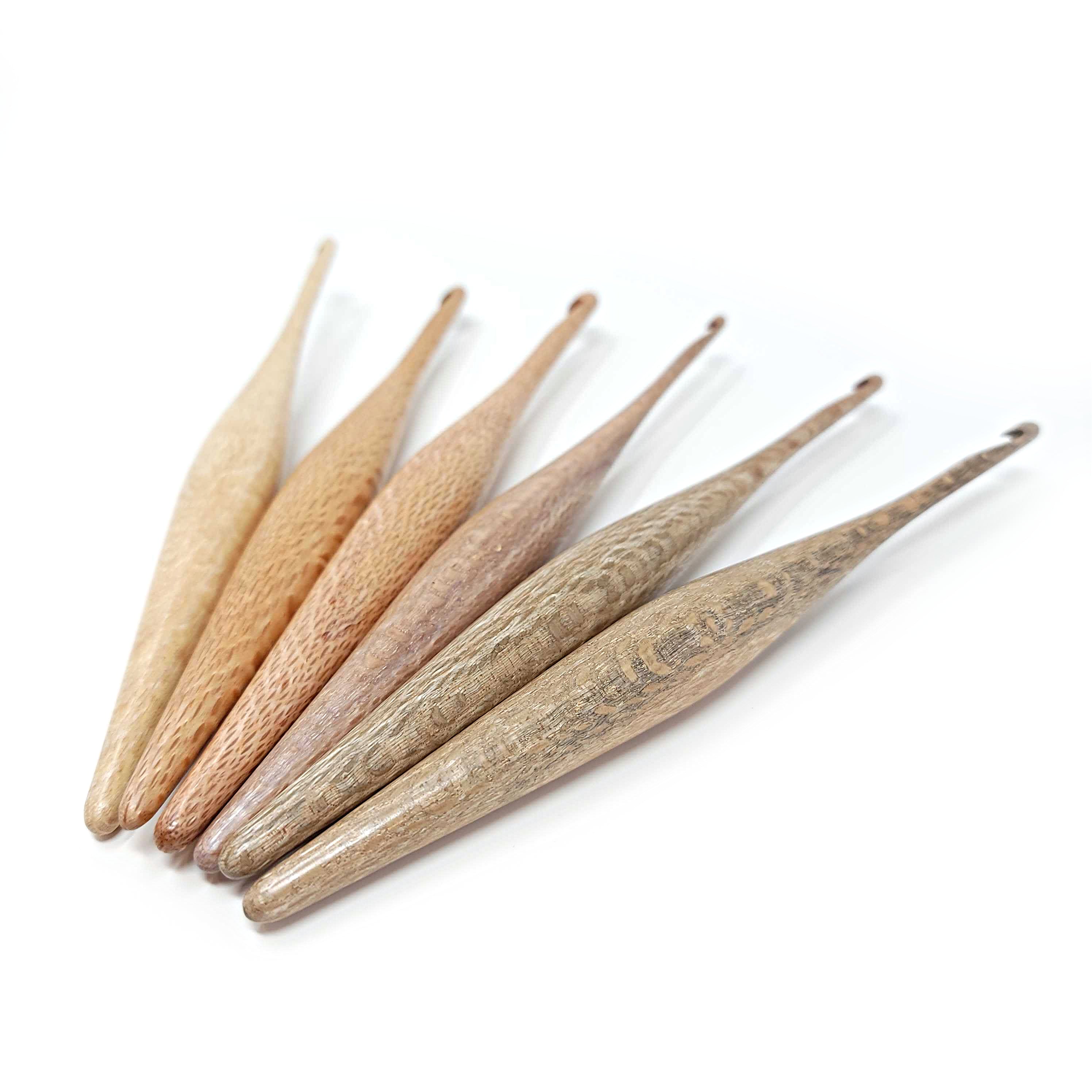 Silver Oak Streamline Wood Crochet Hooks
Silver Oak Streamline Wood varies in color from light blonde, to an ashy grey.
Silver Oak joined the Furls Family in August 2022.
Material: 100% Sustainably-Sourced Wood
Available Sizes: F/3.75 mm to Q/15.00 mm
Length: Approximately 6.75 inches
Diameter: 17 mm at the widest point for optimal comfort
Weight: Approximately 0.5 oz
Ergonomic Design: Our hooks have always been, and always will be, designed to fit perfectly in your hand, reducing the strain and fatigue that comes from repetitive-hand motions.
Sustainable Craftsmanship: Made from responsibly sourced wood.
Gift-Ready: Comes in a beautifully crafted, recyclable package, making it the perfect gift for passionate crocheters.
Iconic Streamline Shape: Perfected over the past decade to optimize hand health and comfort.
Storage: Keep your hook safe when not in use by storing them in their original box or a Furls Hook Stand or Tray. Keep in a cool, dry place.
Cleaning: Wipe gently with a soft, lint-free cloth and avoid abrasive materials to keep your wood hook pristine.
Pro Tip: Wash your hands before use. Refrain from using lotions while handling hooks to preserve the finish.
Free US Shipping on minimum orders of $60.
Free Canadian or UK Shipping on minimum orders of $120 USD.
Free International Shipping on minimum orders of $160 USD.
Easy Returns: Love it or return it! Hassle-free returns within 90 days.
See our Furls Shipping Policy for full details and exclusions.
ONE TREE PLANTED
Furls is committed to our planet. Since Earth Day 2023 we have planted one tree for every wood product sold.
LEARN MORE
sustainably-sourced
Our manufacturers source their wood blanks from companies that follow responsible forestry.
LEARN MORE